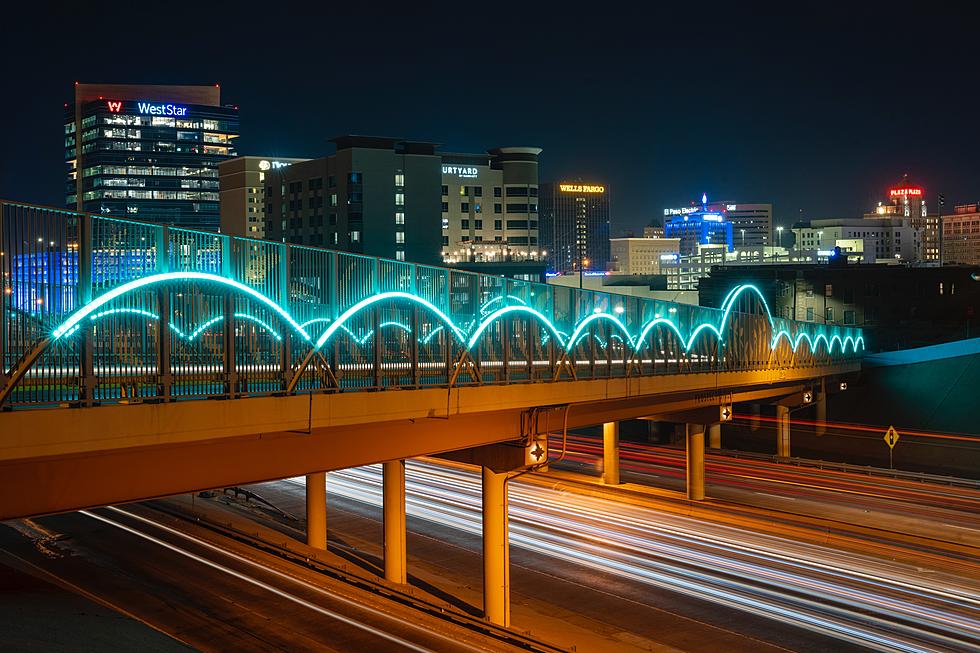 El Paso Is Turning Green For Engineers Week
Courtesy: El Paso Electric
If you've driven on I-10 this past week you may have noticed that the Downtown Bridges and the Airway Gateway turbines have turned green! The reason? It's all to celebrate National Engineers Week.
El Paso Electric will be lighting the community green all week long to celebrate the hard work, achievements, and innovations of engineers across all disciplines who help move our community forward.
El Paso Electric is partnering with TXDOT of El Paso, UTEP, and the local non-profit organization Mija, Yes you can to encourage more people in our community to seek a career in engineering.
Aside from the Downtown bridges and Airway Gateway turbines turning green, the star on the mountain will be lit to celebrate Engineering Week as well.
To wrap up the week, UTEP will be celebrating Girl Day or Introduce a Girl To Engineering Day with a virtual panel that will feature female engineering panelists.
The importance of Girl Day is to help motivate and encourage young girls to pursue a career in Engineering.
Panelists will share with young girls the struggles they overcame while working in a mainly male-dominated field.
Engineering Week was first celebrated in 1951. The week is dedicated to raising public awareness of all the positive contributions engineers have to our quality of life.
The week also aims at educating our youth on the importance of technical education and a high level of math, science, and technology literacy.
El Paso Celebrates Engineers Week