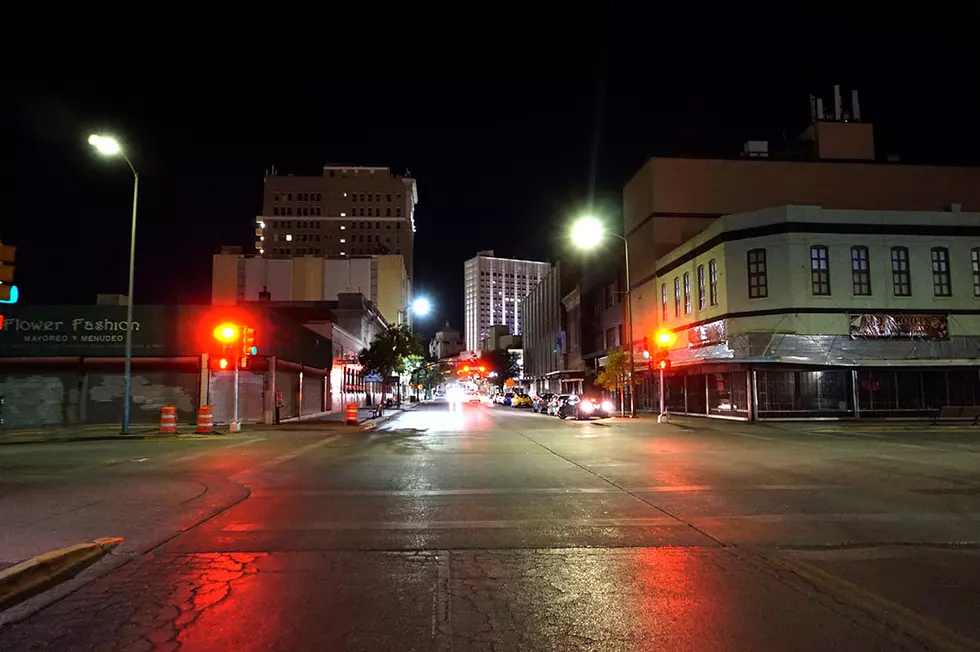 El Paso Ghost Walks Return This Month with COVID Safety Protocols
Heather Shade
If you believe in ghosts and like investigating spooky locations, listening to ghost stories, and hearing all about our haunted history and the famous people who've lived here -- and maybe still do -- you'll be happy to know ghost tours are back.
But while the paranormal groups who conduct the walks and investigations are back in business it's not business as usual. Because of the ongoing pandemic, all the groups have had to adjust to the current conditions.
The Paso del Norte Paranormal Society (Ghosts915) has decreased the number of ghost enthusiasts it will accommodated per tour and will continue to do so until guidelines change, according to Bonnie Juarez, group president. "Everyone must wear a mask and social distance," Juarez adds. "We'd normally sell tickets at the door but for now are only selling online in advance."
El Paso Ghost Tours also requires face coverings and it too is limiting the number of participants to its weekly investigations at the De Soto Hotel. "Where it has really affected us is that, due to social distancing, we can't do the normal history walk because we would be spread out all the way down the block," said Leon Baker who runs the tours and conducts the basement investigations.
Until guidelines are relaxed, Baker says his weekly tours will be strictly ghost hunting lockdowns.
Not every paranormal group is ready to lead tours again, though. Lost El Paso Paranormal will still take you on a spooky tour of local haunts just in a different format. Heather Shade, group founder and head tour ghoul, is doing her thing virtually.
"At this point I do not feel it is completely safe to gather for ghost tours," Shade explains.
"In the meantime, we are doing a series of live, interactive online tours and investigations. It is basically going to be the complete two-hour ghost tour experience, with a Q&A session at the end. The fun part about them is that we can travel to a lot more varied locations then what we are able to do a regular tour."
Online or in-person, here is where and how you can meet up during the month of September to check out the supernatural side of El Paso.
Ghosts915 – Paso Del Norte Paranormal Society

110 E San Antonio Ave – (915) 274-9531

Haunted History-Downtown Ghost Tour and Painted Ladies Brothel Tour are among the walks you can take part in this month. [Events List + More Info]

Paso Del Norte Paranormal Society Facebook

Paso Del Norte Paranormal Society Facebook

Lost El Paso Paranormal

@lostelpasoparanormal on Facebook

El Paso's only socially distanced, interactive virtual ghost tour. Among the online experiences this month is the Mystery, Murder, & Mayhem: LIVE Virtual Ghost Tour -- a live lantern-lit walking tour of downtown that is part ghost tour/part scavenger hunt. [Events List + More Info]

El Paso Ghost Tours

De Soto Hotel, 309 E Mills Ave

A real paranormal investigation inside the notoriously haunted De Soto Hotel. [More Info]

El Paso Ghost Tours Facebook

El Paso Ghost Tours Facebook