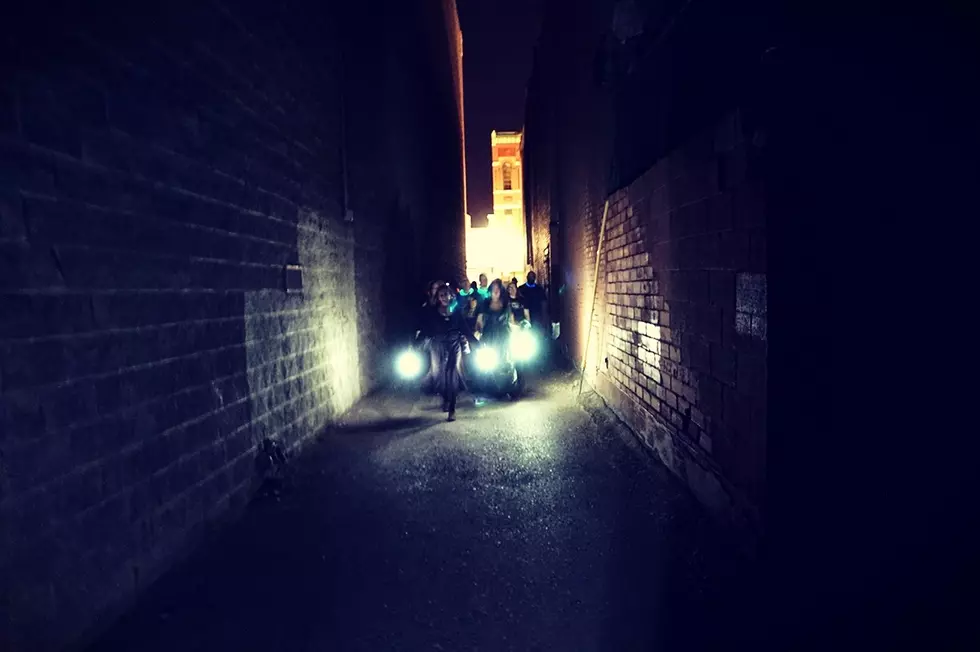 Meet the Ghosts of El Paso's Past on These Frighteningly Fun July Ghost Walks
Heather Shade/Lost El Paso Paranormal Facebook
If you're into the paranormal, El Paso's haunted history, and visiting locations alleged to be haunted, you'll be happy to learn all of the groups who conduct ghost tours are back to conducting in-person walks.
July's spooky offerings include a night inside the scary AF De Soto Hotel basement with El Paso Ghost Tours, and an evening of spine-tingling tales of Concordia's creepy happenings with Lost El Paso Paranormal.
Enter your number to get our free mobile app
July 2021 Ghost Walks
El Paso Ghost Tours
De Soto Hotel, 309 E Mills Ave
Investigate alongside the ghost hunters inside the notoriously haunted De Soto Hotel basement.
The downtown property is allegedly so haunted, and its reputation of paranormal activity so great that when the popular paranormal television reality show Ghost Adventures came to El Paso in 2016 to film their annual Halloween episode, one of the two locations head ghost hunter Zak Bagans and his crew settled on was the De Soto. [More Info]
Ghosts915 – Paso Del Norte Paranormal Society
110 E San Antonio Ave – (915) 274-9531
Experience Concordia Cemetery at night during a full moon from the relative safety of your car. The "Howl at the Moon Drive-Thru" is one of Ghost 915's July ghost tours. [Events List + More Info]
Lost El Paso Paranormal
El Paso's only costumed storytellers guide you by lantern-light through the haunted streets, graveyards, and historical buildings and areas in and around El Paso. [Events List + More Info]
LOOK: Famous Historic Homes in Every State