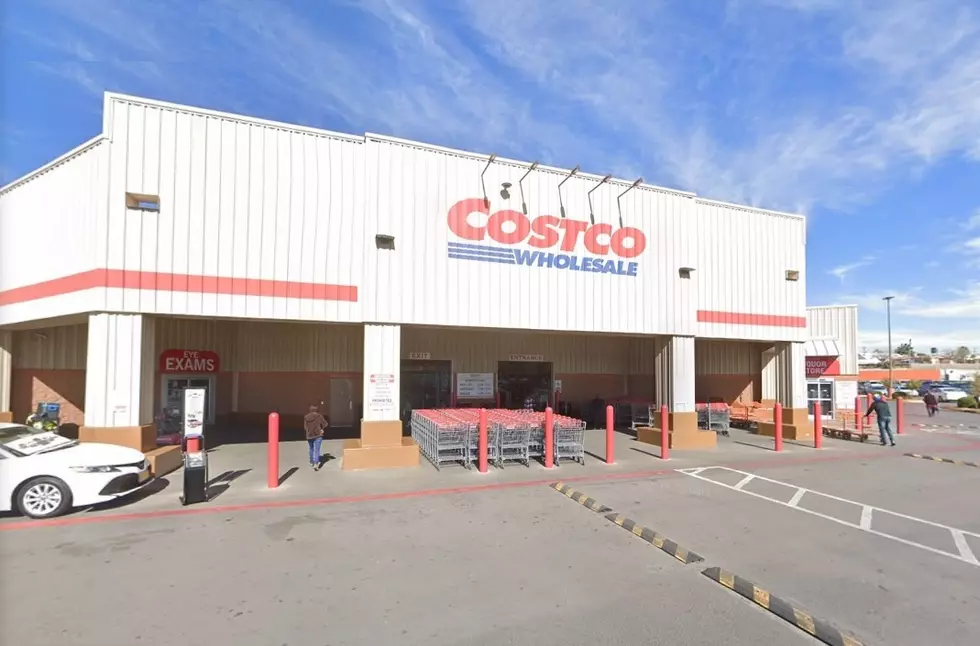 El Paso Costco Changes Guest Policy in Response to Coronavirus Pandemic
Google Street
Costco is temporarily changing its guest policy.
Beginning Friday, April 3, the warehouse located in Basset Place will not allow more than two people to enter with each membership card. The policy change, mandated nationwide, was made to further control how many people are in the warehouse at one time.
Costco explained the move on its website saying it's for everyone's good.
This temporary change is for your safety and the safety of our employees and other members, and to further assist with our social distancing efforts.
From April 3 until further notice, only one guest total can accompany a member inside the store, family included. Previously, members were allowed to bring their children and up to two guests into the warehouse.
This is not the first change to its operation that Costco has made over the last few weeks in response to recommended guidelines designed to slow the spread of COVID-19.
On Monday, March 30, new weekday closing times were implemented; 6:30 p.m. for the warehouse and 7 p.m. for the gas station. It also recently stopped accepting returns on several items people have been panic-buying in massive amounts like toilet paper, bottled water, and disinfecting spray.
Stars Who Were Tested for the Coronavirus