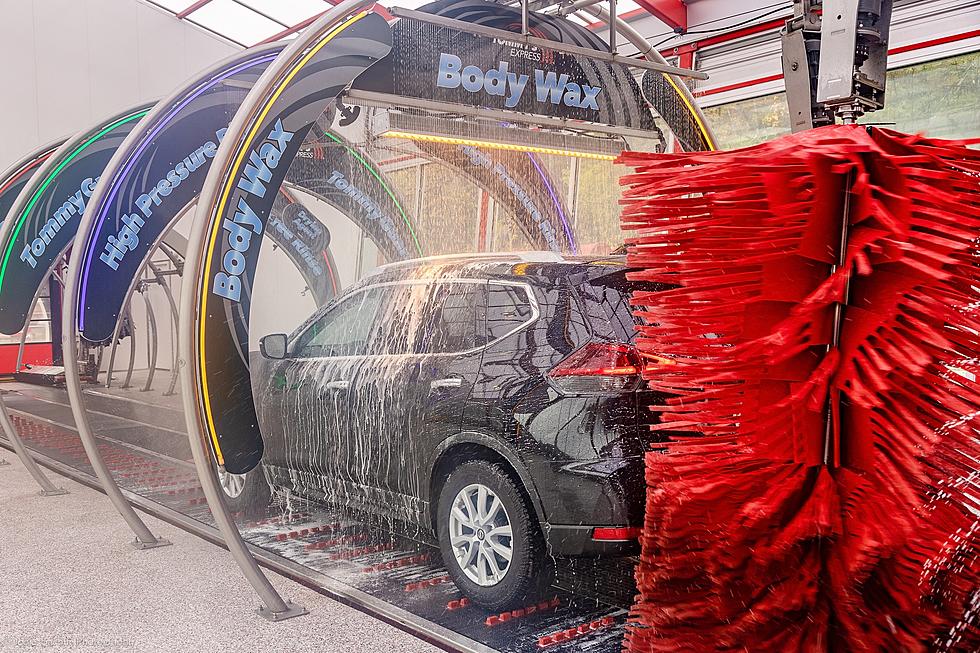 El Paso Car Wash Celebrates Spring with Free Wash Day
Jodie Bachtle Photography via Tommy's Express Car Wash (Montwood Dr, El Paso, TX)
Are you like me; hoping it rains again soon because your car isn't going to wash itself?
You don't have to wait on Mother Nature, because a locally operated car wash is having a free car wash day this weekend.
I wouldn't wait in a line of cars just to save eight bucks ... said no one in El Paso ever!
Enter your number to get our free mobile app
Spring Clean Day at Tommy's Express
Tommy's Express Car Wash is observing the beginning of National Cleaning Week this Sunday with Spring Clean Day. National Cleaning Week, which begins Sunday, March 26, and runs through Saturday, April 1, celebrates the seasonal tradition of spring cleaning.
While I agree with the concept, there's really no point in spring cleaning your home in El Paso.
This time of the year is when the majority of the windy days roll through covering everything in a layer of desert sand and dirt.
Dusting this time of the year makes about as much sense as brushing your teeth with Oreos.
Now your car, well that's a different story. Especially when spring cleaning the vehicle is in the form of a free three-minute travel down the car wash tunnel.
Not only is the car wash free, you can also use the vacuums and floor mat washers for free.
FREE Free
And it's the kind of 'free' I like: no coupon or app to download, membership to join, or platinum club to buy into. I checked to be sure, and this was Tommy's Express reply:
It's FREE free! Come wash the dust and pollen off with us
Participating El Paso Locations
Both the Tommy's Express Car Wash near Planet Fitness at 11330 Montwood, and the one at 9990 Kenworthy by Olive Garden will be participating.
The free wash offer is good all-day Sunday, March 26, from 7 a.m. to 7 p.m.
Top El Paso Driving Pet Peeves
Texas Goodwill Won't Accept These 7 Items
Pictures of 7 items you cannot donate to Goodwill in Texas