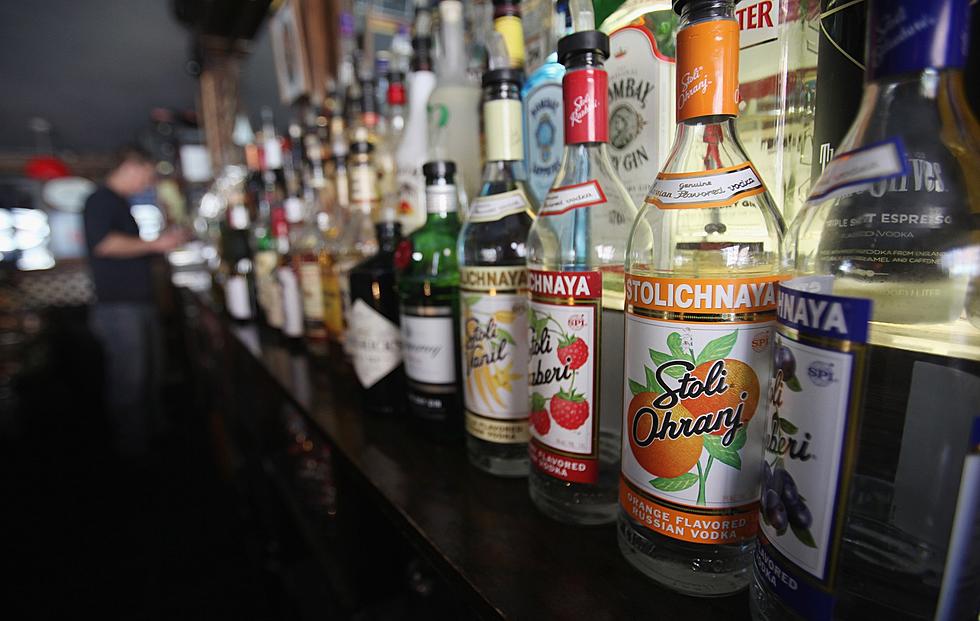 El Paso Businesses Ice Out Russian Vodkas To Stand With Ukraine
Getty Images
The devastation in Ukraine has prompted some local businesses to pull Russian vodkas off their shelves.
The devastation in Ukraine has prompted some local businesses to pull Russian vodkas and products off their shelves.
A week ago, Russia launched a large-scale military attack invading its southern neighbor of Ukraine. Since then, NATO has imposed several severe sanctions, hoping that Putin backs down, but the ordeal intensifies.
Since Russia's invasion, the world has witnessed the horrific and graphic images coming out of Ukraine as folks gather to protest against the war. In solidarity, protestors have gathered from Portland to Poland, iconic buildings worldwide are lit up in blue and yellow, and even hackers infiltrate Russian airwaves by playing the Ukrainian national anthem.
Standing with Ukraine, several states have also banned the sales of Russian-made vodkas at liquor stores and bars following Russia's invasion.
Now Governor Greg Abbott has followed suit by encouraging Texas retailers to pull Russian products off shelves voluntarily.
But, before the governor asked retailers to protest by pulling Russian products, local businesses in El Paso began to halt the sale of Russian vodkas themselves.
Entrecôte & Co., a fine-dining French cuisine restaurant in west El Paso, took to social media to say:
In protest of the Russian invasion of Ukraine, we will not be offering any Russian product in our establishment.
Soon after, Total Wine & More also began to pull their products, and so did The Side Door Liquor Store. Curious, I called a few WB Liquors around town, and while they said they were out of products like Stoli, the staff did not admit to any banning of products, only saying that they were "out for now."
So, will banning these Russian products make a difference?
The answer is no. The movement is just a symbolic gesture with no economic impact.
While the symbolic gesture may not deter Russia's actions, it serves as a message of support to the millions of Ukrainians who are now displaced as they continue to fight for their lives and country.
35 Unwritten Rules That True El Pasoans Know:
Celebrities Busted With Drugs In & Around El Paso, TX