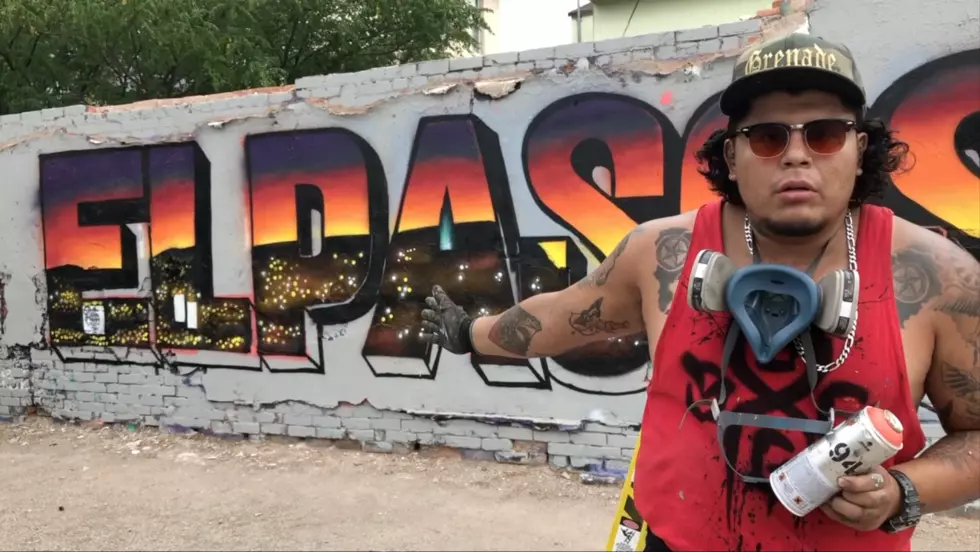 El Paso Artist Says His Art is the Least He Can Do For Those Who Lost Someone
KISS El Paso via YouTube
Gabe Real has caught the attention of many El Pasoans with his incredible graffiti artwork around the city. Now, he has taken to the intersection of Cotton and Arizona to create a mural in memory of the victims of the El Paso Walmart mass shooting. Before I headed out to work, I saw a post by CapturingMoments, who came across Gabe working late at night.
Thanks to El Pasoans sharing her attention grabbing post, I drove by the area to see if the mural was finished. Luckily, Gabe and his brother Chris were still out there, taking a breakfast burrito break. I got to spend a few minutes with Gabe to understand the process he took to create this powerful graffiti piece. As you can watch in the video, Gabe wanted to create something to help the families of the victims, along with all of El Paso to heal. Within his first sentence, my eyes began to water because he is completely right about people from El Paso and around the country are just trying to figure out the least they can do for those affect by this terrorist attack on the Sun City.
For Gabe and many local businesses who have create healing art such as tshirts, stickers or murals, these little things are leaving a huge impact on our community. We continue to come together and not let this tragedy define us. We are defined by our people and the goodness that continues to pour out to the families of the victims. We are El Paso strong.