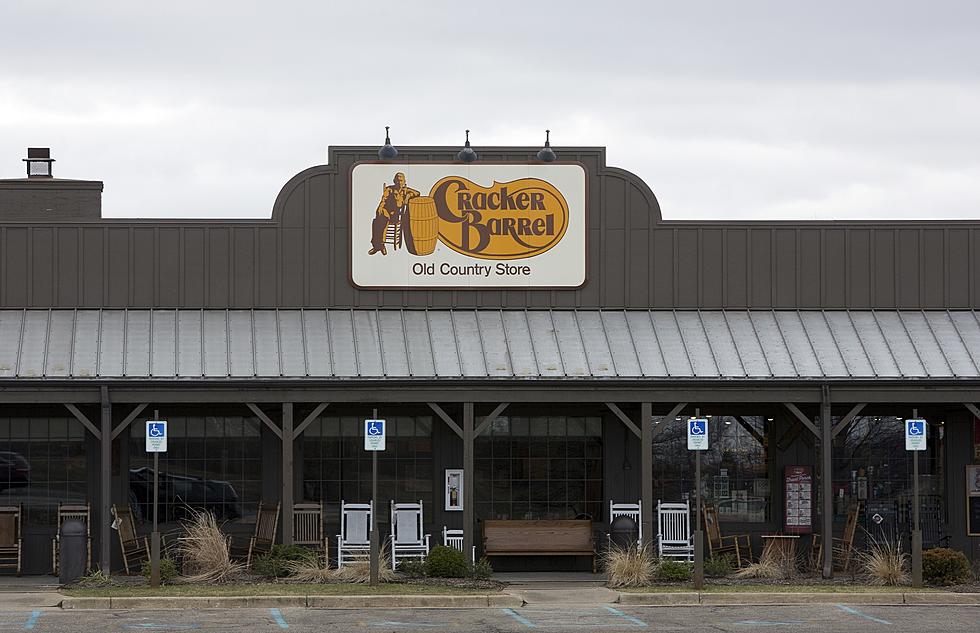 Eastlake Is Growing As Cracker Barrel Announces 2nd EP Location
Getty Images
Eastlake Marketplace Center continues to grow as Cracker Barrel Old Country Store announces it's moving in soon.
It's official! Cracker Barrel Old Country Store broke ground in El Paso at the new Eastlake Marketplace Center last year, joining other national chains such as Dollar Tree, Chipotle, Starbucks, Ross, DD's Discounts, Five Below, and Dutch Bros.
The new location happens to be the first Cracker Barrel to open since February 2020 in Rockwall since the pandemic.
Established in 1969 in Lebanon, Tennesse, Cracker Barrel operates more than 660 company-owned locations in 45 states.
Listen to Monika middays all week on 93.1 KISS-FM and download our free 93.1 KISS-FM App.
In Texas, Cracker Barrel first opened in 1993 in San Antonio, followed by opening its first location in West El Paso in 1995, making this new location at Eastlake the 54th Texas location and its 665th overall.
The new 10,000+ square-foot building (plus front porch) will accommodate 170 guests at one time, offering quality home-style food and an in-store unique shopping experience that will require hiring over 100 full and part-time employees.
Known for its southern country theme and rocking chairs, the restaurant is where you will find some of the most mouthwatering comfort food. Favorite picks include their ever-popular Southern fried chicken, pot pies, biscuits and gravy, and chicken-fried steak, while the gift shop offers unique artisanal items to toys for the little ones and is sure to please everyone on your list.
So, when does Cracker Barrel plan to open at Eastlake Marketplace Center?
Cracker Barrel's target opening date is set for later this spring and will be located at 13381 Gateway West, El Paso, TX, 79928.
8 Of The Biggest Driving Pet Peeves In El Paso
All 10 Of El Paso's Nicknames