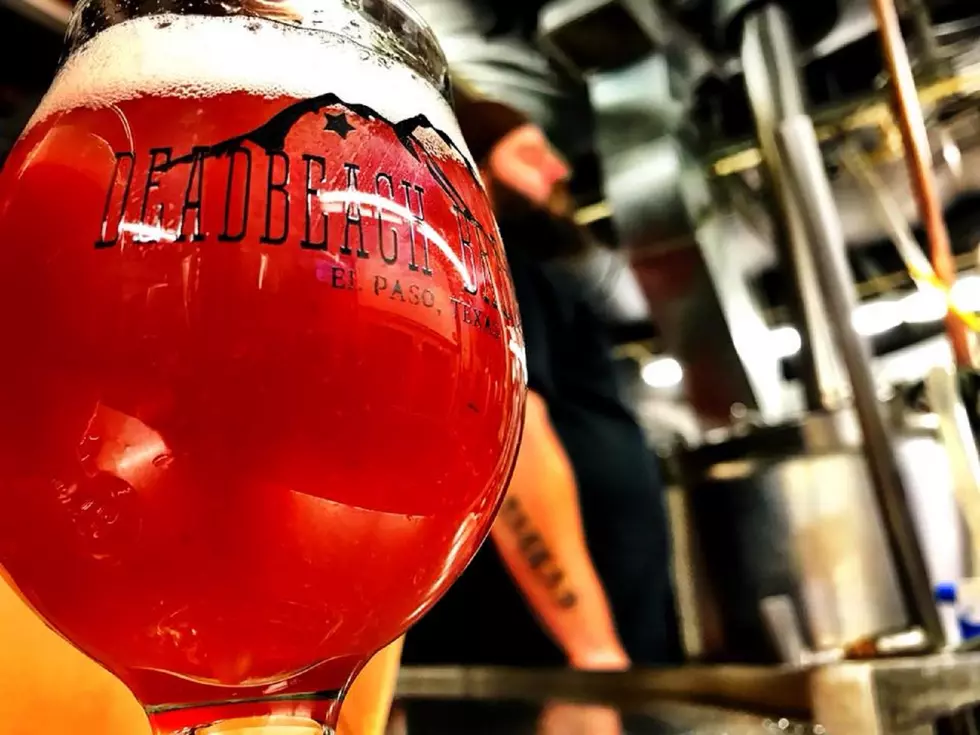 DeadBeach Brewery Celebrates Five Years of Craft Beer In El Paso
DeadBeach Brewery FB
Happy Birthday, Deadbeach Brewery!
Dead Beach Brewery is celebrating its fifth birthday by releasing a series of seasonal and specialty beers beginning October 28 through November 1, 2020.
Beginning October 28- November 1, 2020, DeadBeach Brewery will be releasing 10 new craft beers:
Craft Beer Release Schedule:
The Great Calabaza - A pumpkin cream ale made with real pumpkins and spices.
The Everlasting Hopstopper - A double dry-hopped hazy IPA made with El Dorado, Amarillo, Citra, and Mosaic hop.
The Crying Fist Four Pack - A four-pack of DeadBeach's staple Crying Fist varieties. Garrison Brother's Distillery barrels are used to age the original DeadBeach Abuela Stout for over a year. This four-pack will include the 2020 Crying Fist, Coconut Crying Fist, Vanilla Crying Fist, and the Oreo Crying Fist.
The Animal Four Pack - A compilation of four annual celebration beers
Five - A tribute DeadBeach beer, it's an English strong ale, aged in Garrison Brothers Distillery bourbon barrels and finished with Madagascar vanilla beans and Vermont maple.
DeadBeach Brewery continues to adapt to the ongoing pandemic by following current COVID-19 regulations. Orders placed online at deadbeach.com will be available for curbside pick-up.
SWEET: Here are the most popular Halloween candies