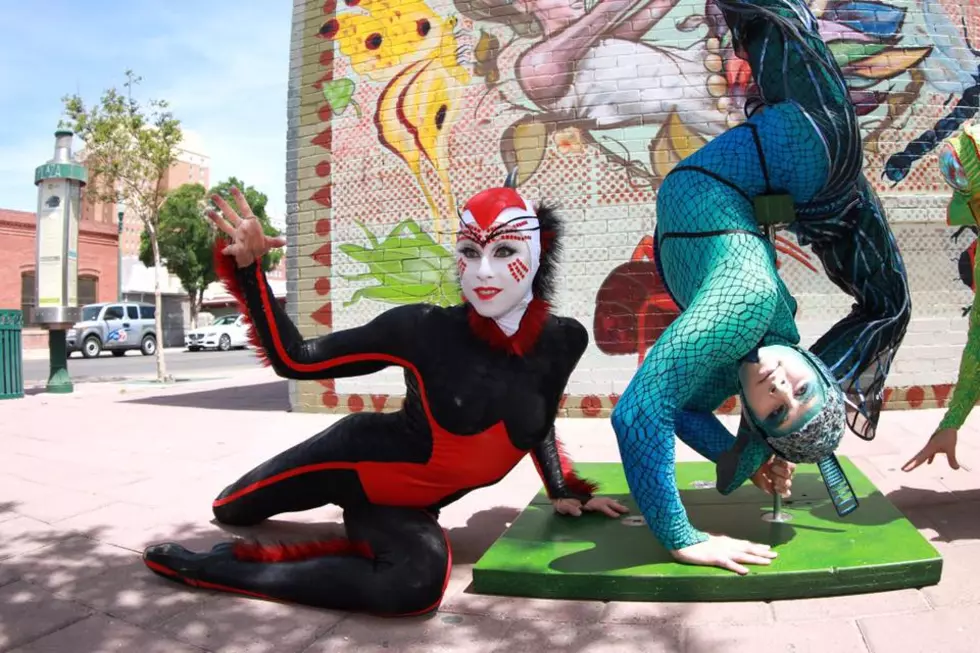 Cirque Du Soleil Returns To El Paso With 6 Performances This Fall
Armando Vela
Cirque Du Soleil returns to El Paso in September with OVO for six performances at the Don Haskins Center.
The last time Cirque Du Soleil was in town was back in March of 2020; however, due to the worldwide coronavirus outbreak, the tour, which was in El Paso at the time, was canceled. Three years later, the stunning crew returns as Cirque Du Soleil's OVO returns to the Sun City for six performances this fall.
The magic and mysticism of Cirque De Soleil's OVO, which means "egg" in Portuguese, has entertained and thrilled more than 5 million people worldwide since the show premiered in 2009.
The spectacular cast of OVO includes 52 performing artists from 25 countries specializing in various acrobatic acts.
The vivid and vibrant performance will take your breath away as stunning acrobats bounce off trampolines and hang suspended while performing gravity-defying high-energy acts throughout the show.
About the show (courtesy of Cirque Du Soleil):
"When a mysterious egg appears in their midst, the insects are awestruck and intensely curious about this iconic object that represents the enigma and cycles of their lives. It is love at first sight when a gawky, quirky insect arrives in this bustling community and a fabulous ladybug catches his eye – and the feeling is mutual."
Tickets:
Tickets go on sale to the general public starting Monday, June 20, 2022, at cirquedusoleil.com/ovo or via ticketmaster.com.
Cirque Du Soleil's 4-day El Paso residency will include six performances, including two matinees at the Don Haskins Center:
Thursday - September 15 at 7:30 p.m.
Friday - September 16 at 7:30 p.m.
Saturday - September 17 at 3:30 p.m. at 7:30 p.m.
Sunday - September 18 at 1 p.m. and 5 p.m.
Cirque Du Soleil's OVO will fuel the imagination and take the viewer into a world full of wonder and fun into the day in the life of insects with its colorful set and detailed costumes.
Cirque Du Soleil OVO
Don Haskins Center
September 15-18, 2022
Life In Bloom: Charming New Flower Shop In Downtown El Paso
All 10 Of El Paso's Nicknames
35 Unwritten Rules That True El Pasoans Know: