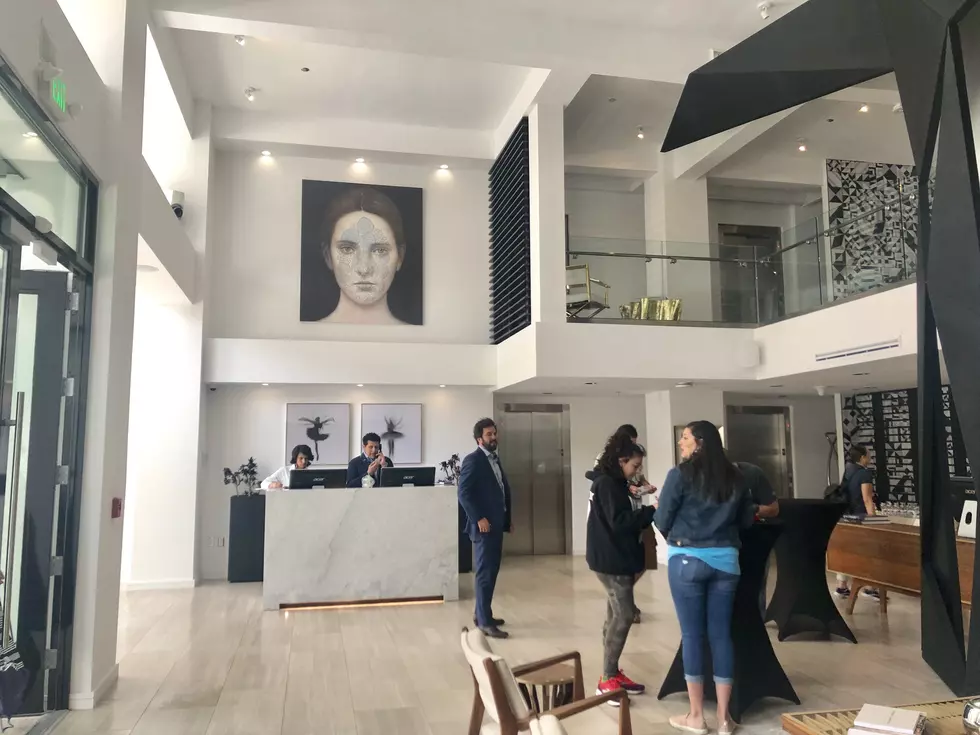 Check Out Photos From The Downtown El Paso Hotel Tour
Patricia Martinez
You know I love downtown El Paso. The history of the our city is amazing, the architecture of the buildings that define that early history is breathtaking, and the way old buildings are being repurposed for a new life is really exciting.
For the past few years, the Downtown Management District has opened up various residential buildings in the downtown area during their annual Living Tour. This year, they opened up hotels to the public. On Saturday, I took the tour and walked through four historic locations that have found new life as boutique hotels. The hotels were the Stanton House, the Aloft El Paso Downtown, the Hotel Indigo, and the Gardener Hotel. We got the chance to see the lobbies and rooms of the hotels, except for the Hotel Indigo. They were completely booked, but we did get to see their amazing pool area and I enjoyed an adult beverage in their poolside bar.
All of the hotels were amazing and perfect for an out-of-towner or a staycation. After taking the tour, I will definitely recommend these locations to my friends and family when they come to visit.
1. Stanton House - this hotel is owned by the Fernandez family who renovated an old furniture store that had been sitting idle for years. The sleek lines of the lobby extend into the rooms. Very international feel to this property:
This is the front desk in the lobby:
Walk in shower in bathroom:
2. Hotel Indigo - This hotel is very hip and chic. We couldn't see a room because they were completely booked, but the pool and bar area, in my opinion, have a very upscale Sinatra Rat Pack vibe. It's way cool, man.
You don't walk into the lobby, you go up these elevators to the lobby.
Totally could see the Kennedys and Marilyn Monroe hanging out here.
I had a fantastic Moscow mule here, yum.
3. Basset Tower Aloft El Paso Downtown - I took a tour of the Aloft when it first opened. You can check out that blog here:
Bassett Tower view from patio bar:
4. Gardener Hotel - This hotel is the oldest continually operating hotel in El Paso. It opened in 1922 and has a very interesting past. Check out their fascinating history by clicking here.
Guest room, older gentleman not included.
Guest room with king-sized bed:
Guest room bathroom - not all rooms have an attached bathroom:
Kitchen for hostel room guests:
Game room for hostel room guests: