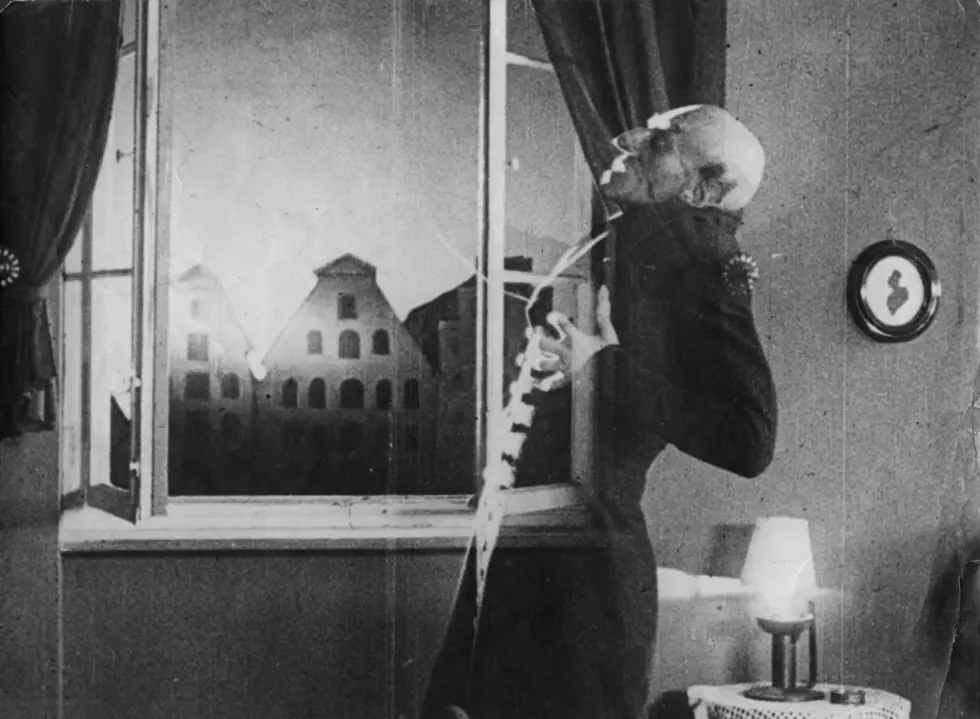 Check Out 'Nosferatu' This Weekend at International Museum of Art
Getty Images
You know I love me the classic movies. If it's in black and white and made before 1965, I'm pretty much in. I'll even watch a scary classic movie because they were truly scary, not just gory. This weekend's movie at the International Museum of Art is a classic, scary-as-hell, movie.
Nosferatu was made in 1922. Yes, it's a silent movie, but honestly, that's what adds to the scare-the-pants-off-youness of this movie. It's almost like you're trapped in a nightmare and you can't speak or hear anyone else - you just have to go from room to room, scene to scene watching and waiting for this creature to come at you.
Nosferatu opens with Thomas Hutter arriving at the isolated Transylvanian castle of the mysterious Count Orlok. The creepy Count wants to buy a home near Hutter and his wife, Ellen, something that doesn't sit well with Thomas because Count Orlok reveals that he is a vampire. Hutter knows that he has to get away from the castle to protect his wife, but he is trapped and horrified when he realizes that Orlok has gotten away. As Orlok makes his way towards Thomas' wife and home, he causes mayhem and kills many along the way.
The look of Nosferatu alone is enough to scare the hell out of you, but the silent film acting also lends to the fear factor because it is so over-the-top that you will be on the edge or your seat.
The movie is free and after you've caught your breath after the movie, go check out the Museum. It has a lot of interesting exhibits, and the architecture and furnishings are breathtaking. You can even enjoy the fantastically well-priced concessions. They have popcorn, soft drinks, and candy for a buck a piece so you can take someone with you and will probably only spend about $20 for the whole afternoon.
WHAT: Nosferatu
WHEN: Saturday, October 5, 2:00 p.m.
WHERE: International Museum of Art, 1211 Montana
COST: FREE