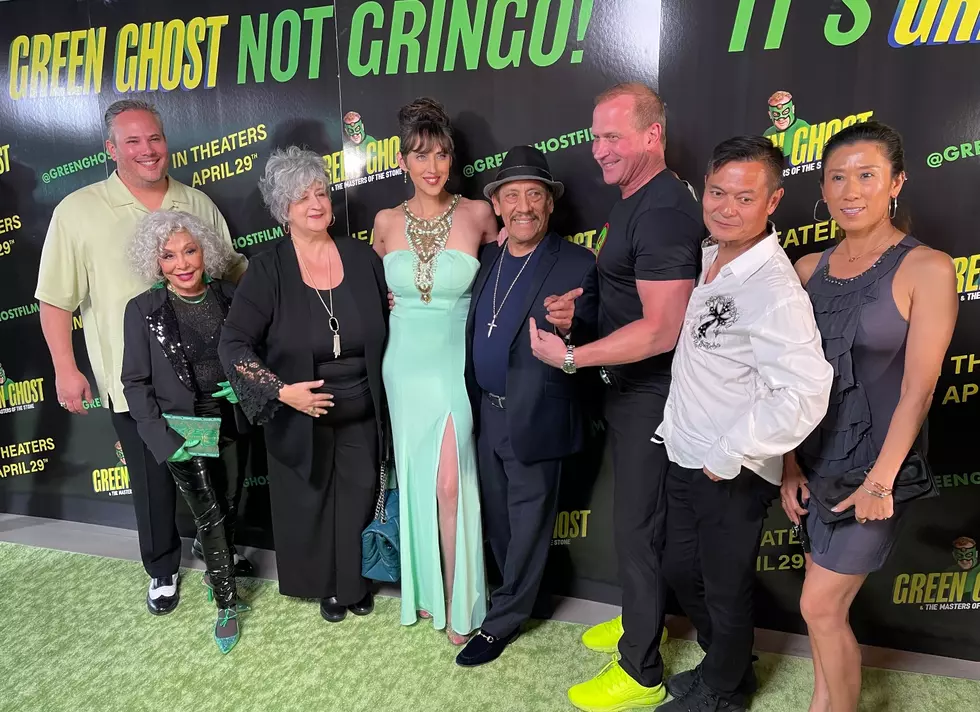 Charlie Clark Film Makes New York Times Top 5 Action Movies List
Marcos Rey
Orale! El Paso's Charlie Clark movie, Green Ghost & The Masters Of The Stone, makes the New York Times "Top 5 Action Movies To Stream List" to stream.
Congratulations to Charlie Clark and his team as Green Ghost & The Masters Of The Stone makes it onto the top 5 list of the best action movies to stream per the New York Times a few weeks after being released on multiple digital platforms for On Demand viewing.
Green Ghost and the Masters of the Stone is an original idea created by Charlie Clark, an El Paso car dealer who wanted to pay tribute to his Nana in this superhero action flick.
In April, Charlie Clark, including action film legend Danny Trejo (Best known for Machete, From Dusk Till Dawn, Blood In, Blood Out), Renee Victor (Best known for voicing Coco's Abuelita), Kuno Becker, Sofia Pernas, and the rest of the stellar cast and crew premiered Green Ghost & The Masters Stone at Alamo Drafthouse East before being released at movie theatres across Texas.
And thanks to actor, stuntman, and martial artist choreographer Andy Cheng (Best known for Shang-Chi and the Legend of the Ten Rings, Rush Hour 2), the film is full of martial arts action that will satisfy any comic book fan with its fast-paced fight scenes and special effects.
Apart from its famous lineup, award-winning filmmaker Micheal D. Olmos, the son of Edward James Olmos, served as director and was produced by David R. Rodriguez, the brother of famed filmmaker Robert Rodriguez.
Without giving away any spoilers, Green Ghost & The Masters of The Stone is a fun and light-hearted film that delivers; revolving around one of life's most beautiful treasures: the unbreakable bond of family, even when you're not a blood relative.
So go on and check out Green Ghost & The Masters of The Stone, now streaming On Demand and see why the New York Times listed the local film as one of its "Top 5 Action Movies To Stream" for the month of August.
FANCY: 25 Celebrities Who Have Stayed at The Historic Hotel Paso del Norte
Celebrities Busted With Drugs In & Around El Paso, TX