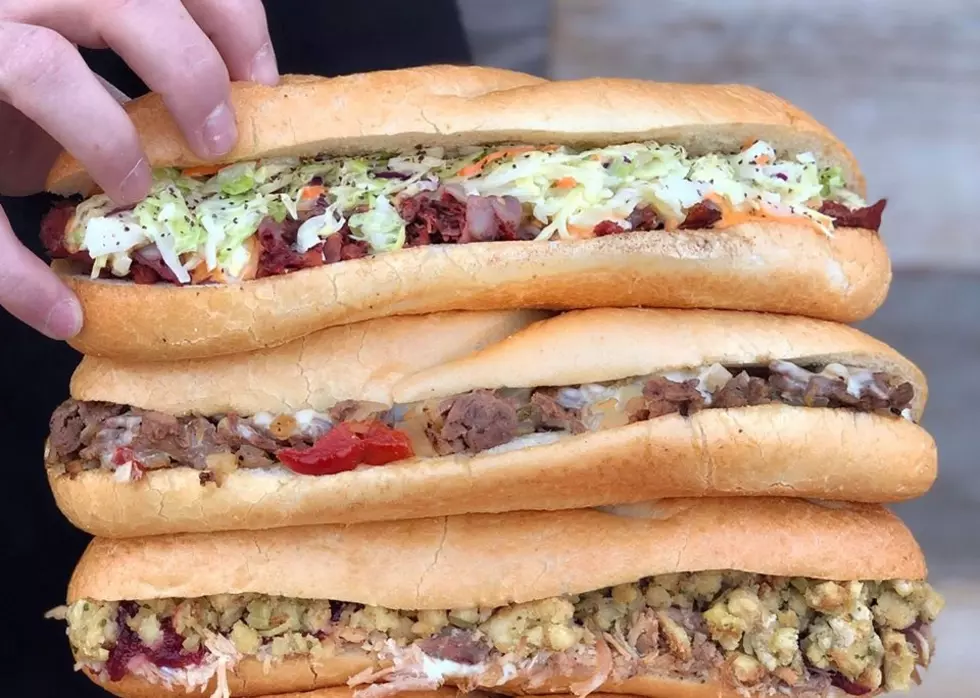 Capriotti's Sandwich Shop Opens First El Paso Location
Capriotti's
Westsiders who want to get their sub on now have another choice. With a signature sandwich described as "The Greatest Sandwich in America," Capriotti's Sandwich Shop has arrived in El Paso
In March, I told you that the Las Vegas-based chain was coming and that its first of what will eventually be three El Paso locations was going to open in the Miner Village shopping center across from the Don Haskins Center.
Well, it's here and it's open for coronavirus-era business. That means pickup orders, social distancing, and masked up workers among other safety practices.
Capriotti's is known for its cheesesteak sandwiches, the hot pastrami-filled "Capastrami," and The Bobbie , the shop's fan favorite made with homemade turkey, cranberry sauce, stuffing and mayo on a soft roll. If that sounds like Thanksgiving leftovers in a bun that's because it practically is. The only thing missing is the gravy.
I ate there myself the other day, and I approve this message. I know it was once voted "The Greatest Sandwich in America," but I don't think I'm ever having the Bobbie again -- too sweet for my taste. But the bread they use is a cut above what other places serve and the in-house slow roasted turkey was some of the tastiest I've ever had.
Along with a variety of sammies, Cap's also serves soups, saladas, chips and homemade cookies.
KEEP READING: Words and phrases that were coined the year you were born