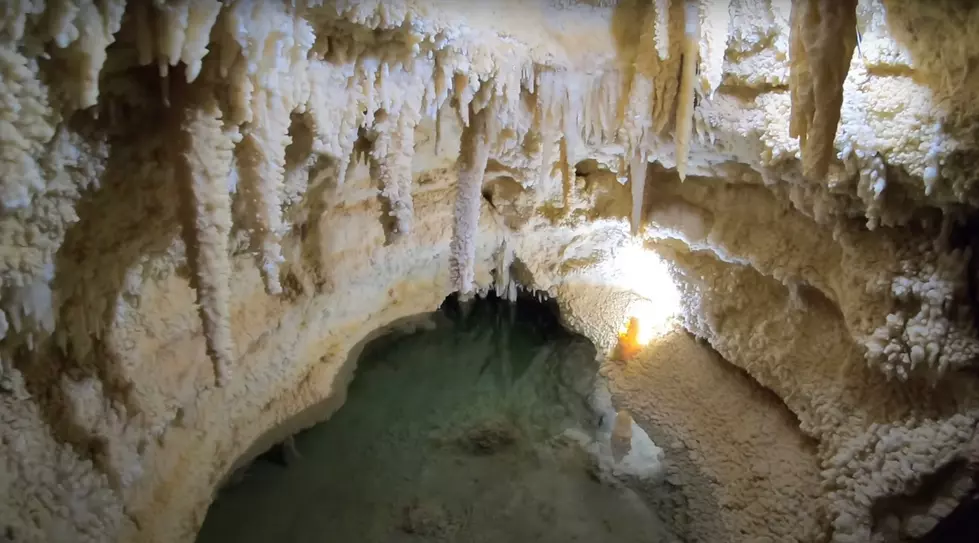 Breathtaking Caverns Of Sonora Only 5 Short Hours East Of El Paso
Secrets of Texas
Discover the beautiful Caverns of Sonora; just a short 5-hour drive east of El Paso.
Everyone in El Paso has heard of or been to Carlsbad Caverns in New Mexico but did you know that the Caverns of Sonora in Texas are just as mind-blowing?
Similar to Carlsbad Caverns, the Caverns of Sonora is a natural cave system that sits on private property and was, interestingly enough, discovered by accident in 1905.
Fifty-five years later, in July of 1960, the caverns opened to the public, revealing one of the most magnificent and dazzling caves on Earth.
The Caverns of Sonora sit halfway between San Antonio and Big Bend National Park and run over 150 feet deep beneath the surface.
Ranked as one of the top ten caverns in the U.S., the Caverns of Sonora extends over seven miles and is still active today, with over 95% of its formations still growing.
The Cavern's natural formations are also some of the most stunning in the world, from calcite crystal formations to stalagmites, including its famous 'Butterfly' formation.
Tours:
Visitors can choose from a couple of regular family-friendly guided tours, such as the Crystal Palace and the Horseshoe Lake tours. However, for the adventurous bunch, you might want to check out the Discovery Challenge, a more intense tour for up to 6 guests that will get you down and dirty exploring off-trail sites that require a 50-foot repel into the Caverns of Sonora.
Other tours include the Underground Classroom and Gemstone Panning tours, perfect for kids, and a Photography Tour that will have both amateur and professional photographers in awe and up close with mother nature.
Admission:
Camping:
An RV Park and Tent Camping site are also available with accessible water and electricity.
The other great thing about the Caverns of Sonora is that they are open 364 days of the year, closing only on Christmas Day.
Note: If you plan on going, dress lightly because these caves run hot at an average of 72 degrees with a 95%+ humidity point, unlike the cooler Carlsbad Caverns.
So, if you're looking for a new adventure, try exploring one of the most unique wonders in the state of Texas just east of El Paso and discover the breathtaking underground formations that continue to grow after millions of years in the stunning Caverns of Sonora.
Directions:
Travel time from El Paso to the Caverns of Sonora is a little over a 5-hour drive heading east on I-10. For complete details, visit cavernsofsonora.com.
1711 PR 4468
Sonora, TX 76950
Life In Bloom: Charming New Flower Shop In Downtown El Paso
El Paso's Blue Moon Drive-In
El Paso's Carnival-Themed Diner & Attraction: Wrap & Roll
A Look Inside Monteleone's Haunted Motel and Restaurant
26 New Businesses Opening At Eastlake In El Paso
WOW: The 11 Tallest Buildings In El Paso