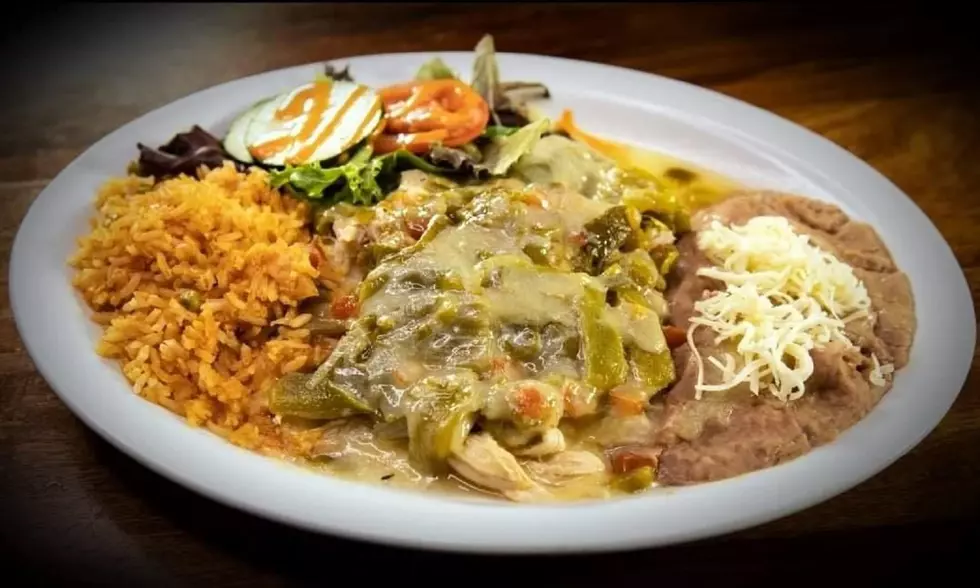 Best Enchilada's In El Paso According To YELP
L&J Facebook
Here are the top 5 rated restaurants serving up scrumptious enchiladas in El Paso, according to YELP.
Enchiladas have a long history dating back to the Maya of the Yucatán Peninsula, who were known to have dipped corn tortillas in pumpkin seeds, chopped hard-boiled egg, and then covered them in a rich tomato sauce. But it wasn't until the Aztecs came around that developed the first true enchilada as we know it today.
There is something about the lightly fried corn tortilla that is dipped in red chile and stuffed with either beef, chicken, or cheese and topped with more chile sauce, shredded cheese, and raw chopped onions.
Enchiladas are more complicated to make than the number of ingredients involved. I've eaten enchiladas that are baked, but it's not the same as taking the time to make each one by hand atop the stovetop.
Feeling like having enchiladas tonight - Pick up a few orders at either one of the top 5 rated restaurants serving up delicious enchiladas in El Paso, according to YELP.
Whether it's enchiladas, tacos, or burritos, El Paso is the best town to score the most delicious Mexican cuisine. The next time your craving enchiladas, make sure to hit up YELP's top 5 enchilada hotspots in El Paso, all while supporting local.
KEEP READING: 3-ingredient recipes you can make right now