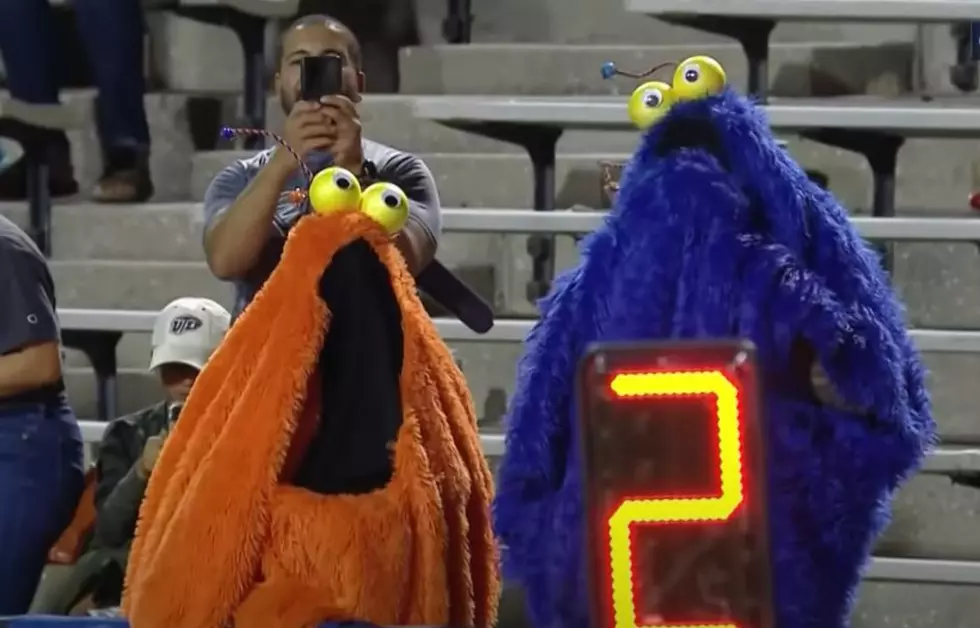 Best Attendees at the UTEP Football Game Goes to These Greats
via CBS Sports/ Matthew Loves Ball YouTube
If you attended the UTEP Miners football game vs. Boise State then you may have spotted a couple of celebrities. Besides UTEP Miners stealing the spotlight for winning and playing a great game, they weren't the only cool guys around.
If you watched the college football game on CBS Sports then you may or may not have noticed two unusual creatures. The two unusual creatures I am referring to are a couple of characters you may remember watching on Sesame Street.
The two aliens I am referring to are The Martians some of us loved watching on PBS as a kid. If you need help remembering their roles on the show just refer to Sesame Street's YouTube video below.
The Martians are known for saying either "Nope nope nope" or "yip-yip" during their skits. If I remember correctly they were terrified of clocks, telephones, and computers.
Well, the pair happened to be spotted during the CBS Sports Network broadcast of the football game. After I saw the famous clip of the pair on Twitter from No Context College Football I couldn't contain myself.
Plus, refer to the YouTube video Matthew Loves Ball shared from CBS Sports Network of highlights 19:25 minutes in from the game below.
All I got to say is if I were able to attend UTEP Miners vs. Boise State's football game I would ask to get a picture with them. They were definitely a favorite pair I enjoyed watching on Sesame Street as a kid.
But in my opinion, I believe this dynamic duo was hands down the best college football attendees. The coolest thing about their costumes was that they landed themselves on National television for it.
KEEP READING: Here are 50 of the most famous sports goofs