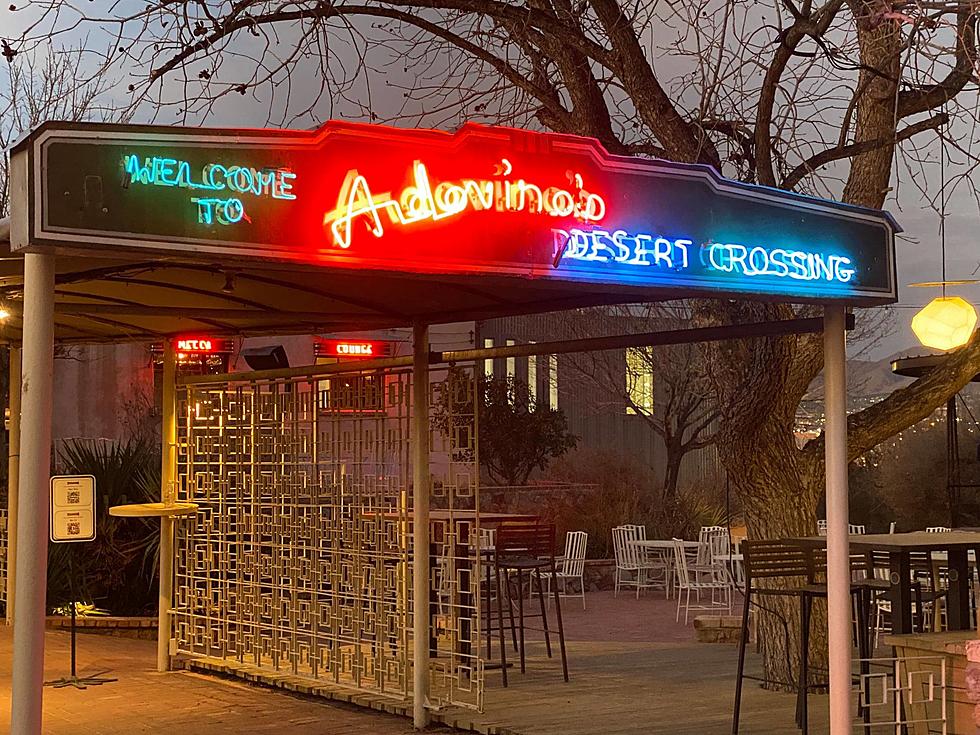 Ardovino's Desert Crossing Hosting 'Dinner & a Drive-In Movie' Date Night
Ardovinos Desert Crossing Facebook
UPDATE 4/22: 'Dinner & a Drive-in Movie' showing of 'A Star is Born' has been cancelled by the venue "due to the lack of response."
The Sunset Film Society is the latest to embrace the nostalgic, socially distanced drive-in movie event.
They've teamed up with Ardovino's Desert Crossing for another "Take-Out Dinner & a Drive-In Movie" night -- a perfect entertainment option for those still avoiding large gatherings because of the lingering pandemic, or film fans who simply love watching flicks on the outdoor big screen.
This month it's a drive-in style showing of the Lady Gaga, Bradley Cooper version of A Star is Born on Sunday, April 25 at Ardovino's Desert Crossing in Sunland Park.
Tickets are $70 and include dinner for two, specialty soda, dessert and one bag of popcorn. If you want to make it a double date or girl's night out, you have the option of buying additional meals.
The dinner is take-out, meaning you pick it up at the restaurant beforehand and take it back to your vehicle. To be clear, there is no movie seating or watching from the restaurant itself.
Bradley Cooper directs and stars alongside Lady Gaga in the epic drama about a hard drinking musician who discovers and falls in love with a young singer. He wants her ugly, she wants his disease. She's all, "Ro mah ro-mah-mah" and he's all, "Gaga oh-la-la!" This won't end well.
The 2018 Star remake got a lot of Academy Awards love. It won the Oscar for Best Original Song ("Shallow"), and was nominated for Best Picture, Best Actor (Cooper), Best Actress (Gaga), and Best Supporting Actor (Sam Elliott).
Those are the kind of fun facts you'll get before the movie screening from lifelong film fan, historian and collector Jay Duncan who will be your host for the evening. Jay's the guy who was putting on the free movies on Saturdays at the International Museum of Art until COVID shut it down. Mr. Sunset Film Society, is what we call him.
What to Know Before You Go
What: Take-Out Dinner & a Drive-In Movie
When: Sunday, April 25, 2021, at 8 p.m.
Where: Ardovino's Desert Crossing, 1 Ardovino Drive – Sunland Park, NM
Menu: Meatball sub or Impossible meatball sub, plus your choice of root beer, crème soda, or San Pelligrano, a bag of popcorn, and traditional Italian cannoli for dessert.
Car space is limited, call (575) 589-0653 or click HERE for tickets.
LOOK: The Most Famous Actor Born Every Year