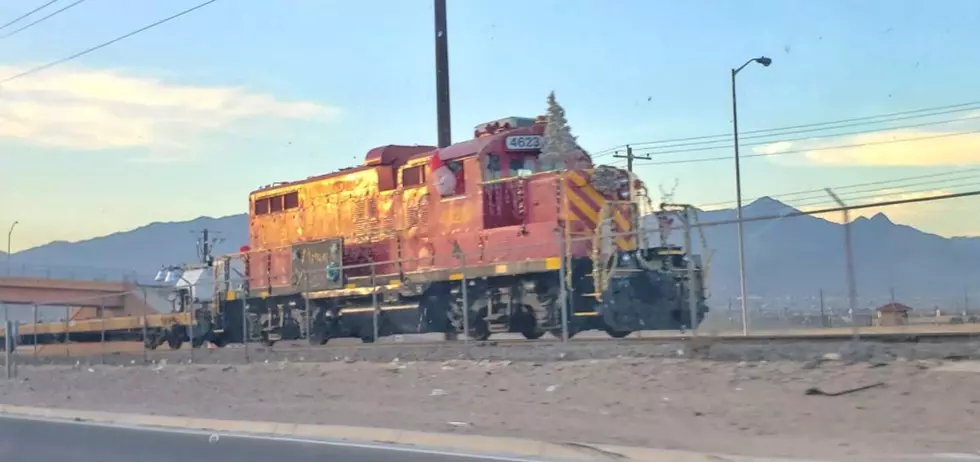 Anyone Miss Seeing the Xmas Spirit at a Few Spots In El Paso?
Veronica Gonzalez
Usually, every year right before Christmas El Paso drivers were able to enjoy a lit Christmas train along the Texas 601 Spur. But now it seems like drivers won't be able to enjoy the beautifully lit Christmas train this year. We're only a couple of days away from Christmas Day and the other night I noticed there wasn't a train anywhere in sight.
Enter your number to get our free mobile app
There are certain places you once remember decorating for Christmas that aren't this year. It made me wonder if the other regular Texas 601 Spur routers had noticed the same thing as me. After all, it is the number one reason I love taking that route in the evening when I am heading home from the Eastside.
If you also recall that Christmas train then you also must be wondering what happened to it this year around. It is one of the two of the coolest things to see while exiting the Texas 601 Spur at Fred Wilson or at US 54.
Besides seeing the Christmas train lit up on the side of the road you could also see the bright green Christmas tree lit at what is now the El Paso VA Medical Center. But one thing for sure is I am certainly feeling like a curious cat wondering about the train and why it is missing this year.
It reminds me of the time Marathon didn't light up their plant with the colorful LED lights last year or this year for that matter. But it sure is a bummer that the Christmas train isn't around for the holidays. Not sure if you also noticed other places around the borderland that usually decorate every Christmas but aren't this time around. But if anyone knows anything, please kill this curiosity of mine that is killing me and let me know what is up.
CHECK THEM OUT: 100 years of Christmas toys, gifts and fads