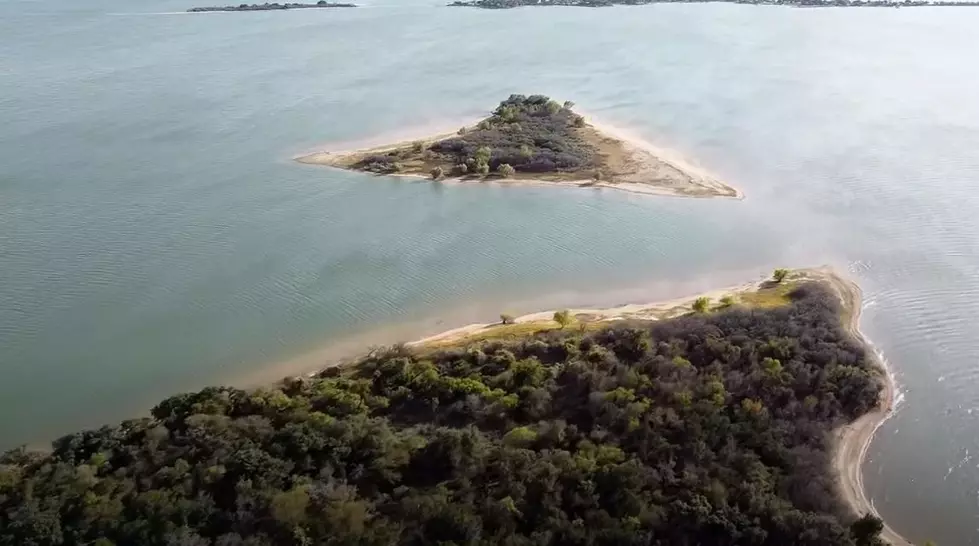 An Underwater Ghost Town Lays Beneath the Big Lake Buchanan In TX
via Beyond Civilization (Xplore RC) YouTube
Everyone is all ears when it comes to talking about ghost towns nearby. You know you have come across the stories KLAQ has shared with you before.
Enter your number to get our free mobile app
It is no surprise that some people have a fascination with ghost towns. Well, get your ears and eyes ready to discover a real-life Atlantis ghost town that is in the Lone Star State of Texas.
Yep, there is an underwater city in Texas that seems like a unique place people enjoy stories of. This place you may or may not have heard of is located in Old Bluffton, Texas.
If you don't know the full story of the man-made lake covering Old Bluffton, Atlas Obscura shares quite the story. But I am sure your mind is wondering about the present time as in now about the city underwater.
Lucky for you, there is a man to thank for providing you with somewhat of a recent update.
Mauricio gives you a drone view along with a story about a historical secret beneath the water.
A YouTube video from the Beyond Civilization (Xplore RC) channel shows what you're curious about. Now if you're like me wondering about population, the population report in 2011 was 269.
The ghost town that lay under Lake Buchanan sure has a sad story if you ask me. Now if you ever feel like you would be down to visit, you actually can.
Vanishing Texas River Cruise is your ticket for easy access to check out Old Bluffton. Also, if you do visit Old Bluffton, don't try to steal artifacts since it is illegal.
The only underground thing El Paso has to offer is the underground school bus in far East El Paso.
LOOK: Here are the best lake towns to live in
Many of the included towns jump out at the casual observer as popular summer-rental spots--the Ozarks' Branson, Missouri, or Arizona's Lake Havasu--it might surprise you to dive deeper into some quality-of-life offerings beyond the beach and vacation homes. You'll likely pick up some knowledge from a wide range of Americana: one of the last remaining 1950s-style drive-ins in the Midwest; a Florida town that started as a Civil War veteran retirement area; an island boasting some of the country's top public schools and wealth-earners right in the middle of a lake between Seattle and Bellevue; and even a California town containing much more than Johnny Cash's prison blues.