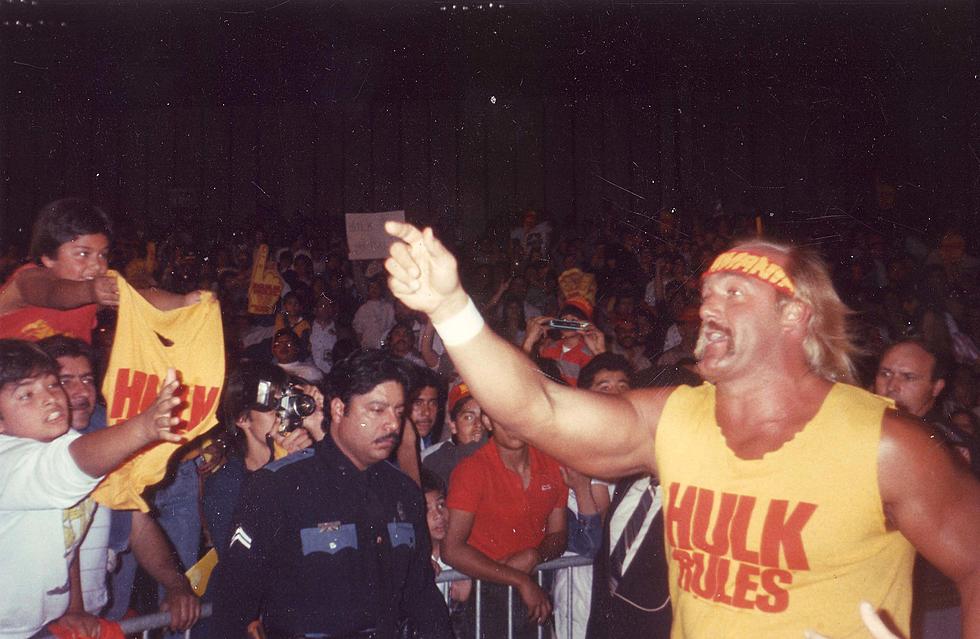 Amazing Photos from 1989 WWE TV Taping in El Paso
John McKeon
It is hard to believe that World Wrestling Entertainment (then known as the WWF) brought their entire talent roster to El Paso more than 31 years ago. The show was held at the Convention Center Grand Hall and it was less than a month before Wrestlemania V. Hulk Hogan was advertised to wrestle the Big Bossman in the main event, and it was the Hulkster's first trip to El Paso to wrestle.
I wrote about this memorable event eight years ago and my personal experience attending the event with my father. I did not know at the time that it would be a television taping. In those days, they were able to record a few weeks worth of "WWF Superstars" shows from one live event. As for the wrestlers who performed in the ring, it was every big name on the talent roster. Randy Savage, Andre The Giant, Jake Roberts, the Ultimate Warrior, Tito Santana, Jimmy Snuka, the Hart Foundation, the Rockers (Shawn Michaels), the Brain Busters (Arn Anderson and Tully Blanchard), Rick Rude, Brutus Beefcake, the Honky Tonk Man, Greg Valentine, and Ted DiBiase were some of the greats that all performed at the El Paso show.
Last year, the WWE released a new DVD entitled "Randy Savage Unreleased: The Unseen Matches of the Macho Man". The 3-disc set features 41 matches never before seen on television. The first match on Disc 2 is Savage wrestling the Ultimate Warrior from March 7th in El Paso. There are no announcers so you can hear the Convention Center crowd throughout the 10-minute bout. It is also the only known match from that night to appear on any DVD set.
John McKeon also attended that night and he had tickets in the front row. McKeon, who grew up in El Paso and now lives in Lawrence, Kansas brought his 35mm camera and a few rolls of film. He tried taking pictures at prior house shows but they always came out too dark since the arena was not well lit. However, the Convention Center was well lit the night of the TV tapings, and all of his pictures came out perfect.
A few years back, McKeon digitized his photos with a color scanner and he uploaded them to his personal Flickr account. Earlier this week, the twitter handle RetroMania Wrestling posted four pictures from McKeon's collection and tagged me on Twitter.
I had never seen these before and immediately reached out to John to get his backstory. He told me that he graduated from Coronado High School and lived in El Paso until about 10 years ago when he moved to Kansas. Like so many of us, he was a big wrestling fan in the 1980s and attended many of the WWE house shows that would come to the Convention Center (then known as the Civic Center). Even now, he continues to follow pro wrestling, attending a local Kansas promotion as well as following NXT and AEW. McKeon allowed us to show off his 1989 El Paso photos, and he was able to capture every big name that was in town that night. If you attended that show like I did, or just loved watching the WWE in the 1980s, I know you will enjoy this trip back in time.
1989 WWF TV Taping in El Paso
TACKLE THESE: Check Out the Best Uniforms In Each NFL Team's History