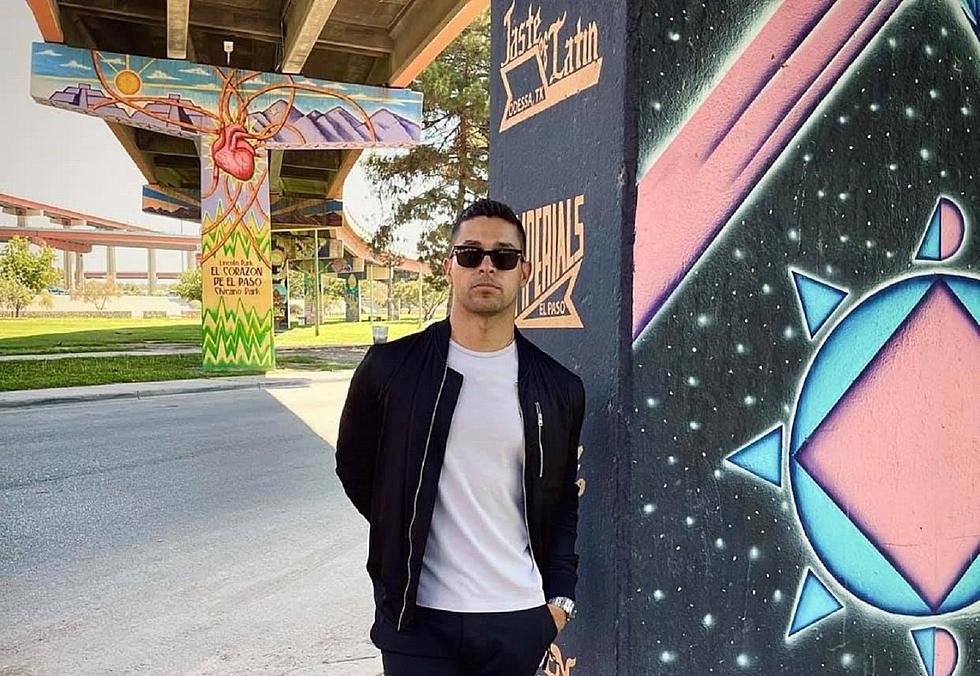 Actor Wilmer Valderrama Enjoys Local Art & Eats While In El Paso
Wilmer Valderrama
Actor Wilmer Valderrama was spotted around El Paso today, taking in some local art and eats while in town for work.
Earlier today, actor Wilmer Valderrama best known for his role as Fez in That '70s Show, made an appearance for a meet and greet at Fort Bliss. Fans, of course, tried to flock on base to get a glimpse and take a picture with the celebrity.
Unfortunately, not every fan could make it on base because it's not as easy as driving in anymore. Ever since the pandemic took hold, getting on base requires a pass and or escort onto the premises, deterring many El Pasoans.
Once in town, Valderrama shared via Instagram images of an early morning fancy coffee, checking out the murals at Lincoln Park, and of course, making an almost obligatory stop at El Paso's most famous eatery for celebrities at the L& J Cafe.
Valderrama, who went on to have an independent career outside of That '70 Show, has gone onto star in several feature films, including  Larry Crowne (2011) and The Adderall Diaries (2015), and since 2016 has starred as a series regular on NCIS portraying Nicholas "Nick" Torres.
Listen to Monika middays all week on 93.1 KISS-FM and download our free 93.1 KISS-FM App.
El Paso is never short of celebrity sightings; throughout the years, fans have come across celebrities such as Janet Jackson, Mariah Carey, Post Malone, Martha Stewart, Trisha Yearwood, and many more.
Although many of us didn't get to have a face-to-face encounter with the Fez, we are glad that he had the opportunity to get to know our city and meet our community, even if it was momentarily. We hope that he eventually returns to immerse himself in more of El Paso's unique culture, people, art, and cuisine.
25 Celebrities Who Have Stayed at The Historic Hotel Paso del Norte
The 11 Tallest Buildings In El Paso