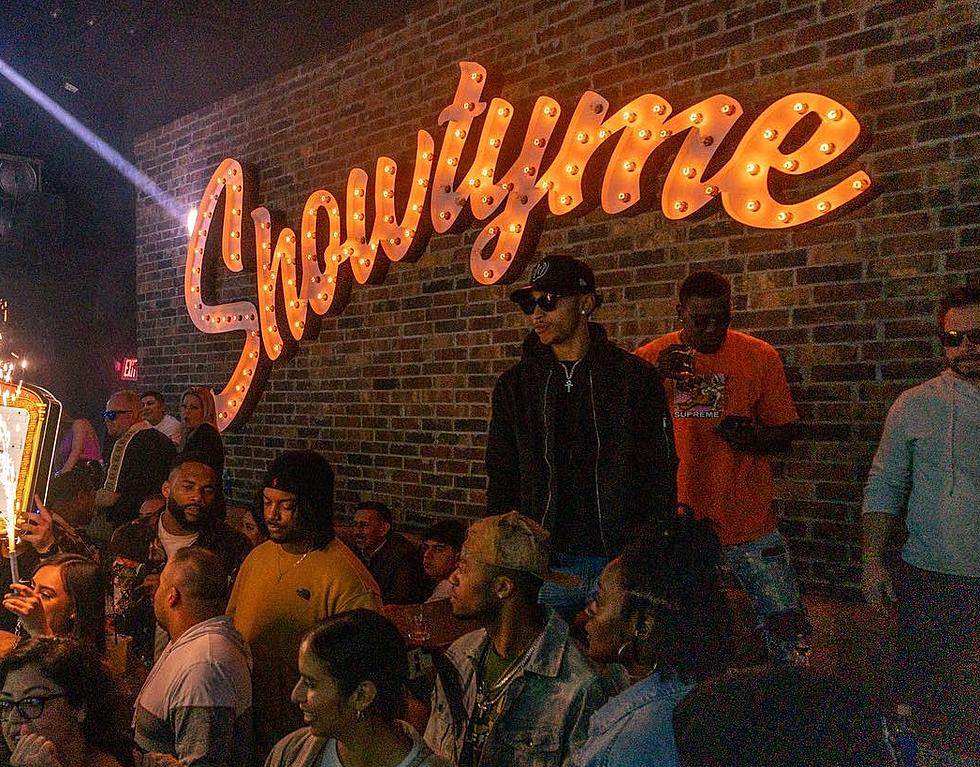 It's Showtyme! Aaron Jones' Bar & Grill Opens in East El Paso
Showtyme_33 Instagram
There's a new place on the east side where you can watch sports and hang with your crew while sipping on a brew and getting your grub on.
Showtyme Sports Grill, the new sports bar NFL baller and local hero of the gridiron Aaron Jones is involved in, is now open. And in case you're wondering why "Showtyme"; Showtyme is both the former Burgess High School standout's nickname and his social media handle.
What's On the Menu
As its name suggests, Showtyme Sports Grill is part sports bar and part restaurant.
I don't know what all there is to grub on as a complete menu hasn't been posted on its Instagram, but based on a couple of photos and videos it looks like it includes somewhat elevated versions of the typical sports pub fare of burgers and fries, wings, tacos, nachos, and deep fried stuff.
Aaron Jones memorabilia and sports décor hangs on almost every wall, as do TVs. Lots of large high-definition TVs broadcasting games and sports shows. You can't be a sports bar and not have TVs on every wall, amirite?
Showtyme on the East Side
The location of Showtyme Sports Grill is 2106 N. Zaragoza Road in the Sunfire Village shopping center, which used to be home to restaurant and bar Born and Raised, until its closing in 2020.
According to the restaurant's Instagram page, the bar and grill with a nightclub vibe is open Monday-Friday 4 p.m. to 2 a.m.; Saturday and Sunday 11 a.m. to 2 a.m.
Are They OK With Kids?
Kids are welcome during kitchen hours, which are from opening until 10 p.m. daily.
UTEP Miners Who Have Won Super Bowl Rings
LOOK: The story behind every NFL team name
Stacker
delved into the story behind every NFL football team name. Overall team records, also included, are reflective of NFL regular-season games. There are some football teams with well-known nicknames—the Jets, for instance, are often referred to as Gang Green—but we also divulge how some teams' official names are sparingly used (the Jets' neighbors, the Giants, are actually known as the New York Football Giants). Sometimes a team name can tell you a lot about local history: The Vikings of Minnesota draw upon the area's strong ties to Scandinavia, and the Tampa Bay Buccaneers are dripping in local legend related to Florida's pirate past.
Let's kick off the countdown with the folks who earned their nickname by buying boxes of used team jerseys.