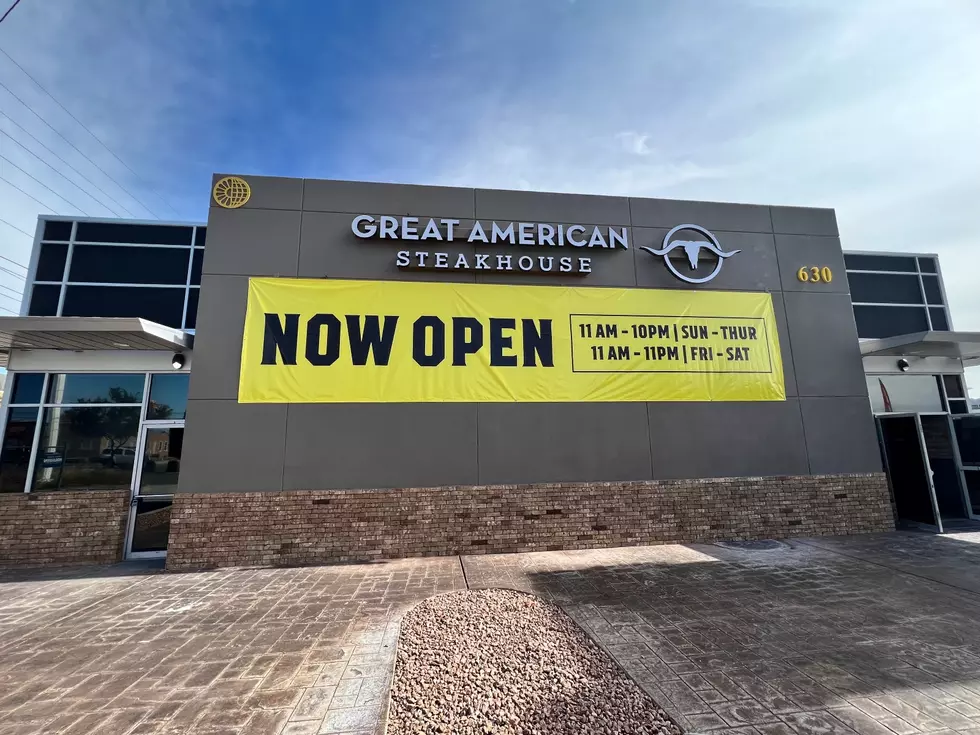 A 4th Great American Steakhouse Restaurant Opens In West El Paso
ma
Great American Steakhouse expands with a new location off Sunland Park in west El Paso.
Texans love steak, and while El Paso is often associated with some of the best Mexican food this side of the border, it's also one of the best places in the state to score a big juicy steak.
From Cattleman's in Fabens to Corralito's off Doniphan, you will find a delicious steakhouse on every corner of the city, including Great American Steakhouse.
Not to be confused with Great American Steak Burger (seperate owners), Great American Steakhouse has opened at the former spot of D'Lox at the Sunland Square Shopping Center off Sunland Park Dr. and is a more compact location perfect for the business casual lunch crowd.
And just like its sister locations at Vinton, Airway, and George Dieter (and another in Juarez), the new Sunland Park restaurant offers its famous steaks and burgers. It has also added a few other menu options and a full bar featuring exclusive wines not provided at its other locations.
The new restaurant also comfortably accommodates 99 people and will soon include an enclosed patio facing Sunland Park Dr. that will increase its occupancy and allow for al fresco dining.
Since 1977, Great American Steakhouse has been serving its signature selection of delicious steaks, tender rib eyes, juicy T-bones, and mouth-watering filets, all cut onsite and seasoned with its proprietary spices.
With over a dozen steakhouses to choose from, El Pasoans can add another to their list as Great American Steakhouse opens a fourth location in The Sun City.
Great American Steakhouse at Sunland Park Dr.
630 Sunland Park Dr, El Paso, TX 79912
915-219-7300
Michelangelo's Sistine Chapel Exhibition At Sunland Park Mall In El Paso
Take a sneak peek inside Michelangelo's Sistine Chapel Exhibition, now open at Sunland Park Mall now through January 1, 2023.
Black Bear Diner Is Opening A New Location In El Paso
A look at Black Dear Diner, its merchandise, and menu options.
Sushi Itto Is Now Open In Downtown El Paso
Sushi Itto, Mexico's largest sushi franchise, just opened its first flagship US restaurant in El Paso, and it's here to indulge and delight palates across the borderland.