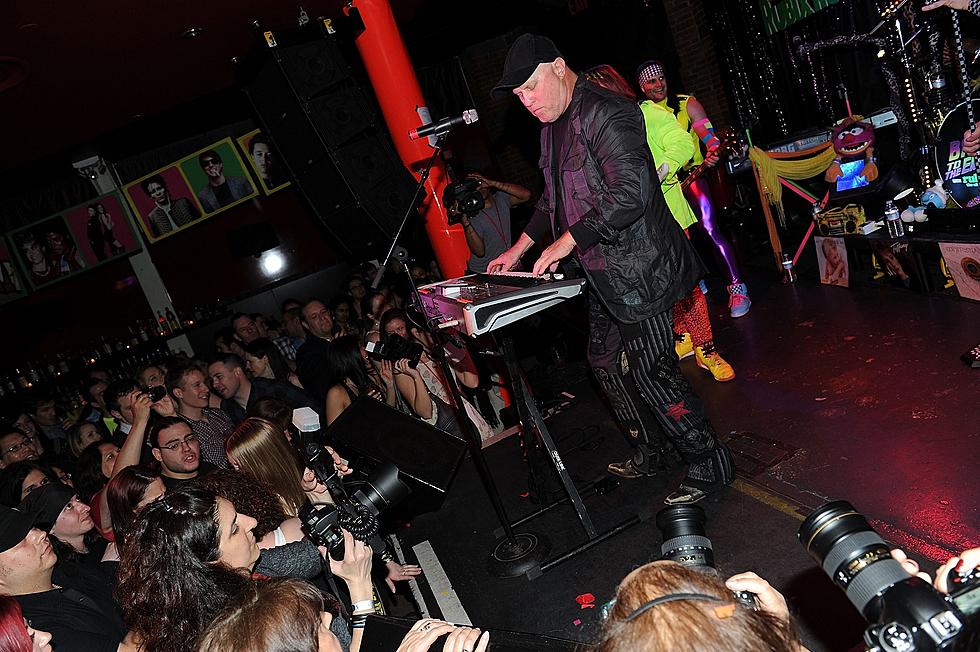 Flock Of Seagulls & Anything Box Bringing The 80s Back To El Paso
Getty Images
The 80s called saying that it's heading back to El Paso when A Flock of Seagulls and Anything Box perform in town in November.  
Over the years – the 80s has been considered the decade of indulgence and glorious excess where everything was bigger, faster, more colorful, and over the top.  
From fashion to politics, the 80's era was also responsible for turning out some of the best in television shows, movies, toys, and of course, the often imitated but never duplicated music that we still adore today.  
Listen to Monika middays all week on 93.1 KISS-FM and download our free 93.1 KISS-FM App.
To this day the 80s craze continues giving fans nostalgic feels of big teased hair, neon colors, and the distinct synthesizer sounds that are unmistakably the decade's sonic trademark. 
Relive the 80s next month when A Flock of Seagulls and Anything Box returns to El Paso in concert to take fans down nostalgia lane. 

A Flock of Seagulls 
Funkmeyers Rec Room is celebrating its 7th anniversary with A Flock of Seagulls performing on Thursday, November 4, 2021. The British Grammy Award-winning band with the funky iconic hairdo are best known for their 80's hit, "I Ran (So Far Away) "as well as the 1982 hit "Wishing (If I Had A Photograph Of You)."

Funkmeyers Rec Room (1506 N. Lee Trevino)
Thursday - November 4, 2021

Admission: Advance tickets $30 / $35 at the door

 

Doors open at 6 p.m. / 21 +

 

Tickets available at Funkmeyers and

eventbrite.com



Anything Box  
PPP/The New Beat and 101 welcome Anything Box back to El Paso with its electro-synthpop sound performing at the Rock House off Montana Ave. 

Anything Box released Peace (2018) which is a remastered version of their first album and features remixes of their best-known 1989 singles "Living in Oblivion" and "Jubilation."

Rock House (9828 Montana)
Friday - November 26, 2021

Admission: $25 general admission / $40 VIP Meet & Greet

The show opens at 8 p.m. with s

pecial guests: JG and the Robots and Channel 69

Tickets are on sale now via seetickets.us
Loteria Del Chuco Preview
El Paso's Blue Moon Drive-In