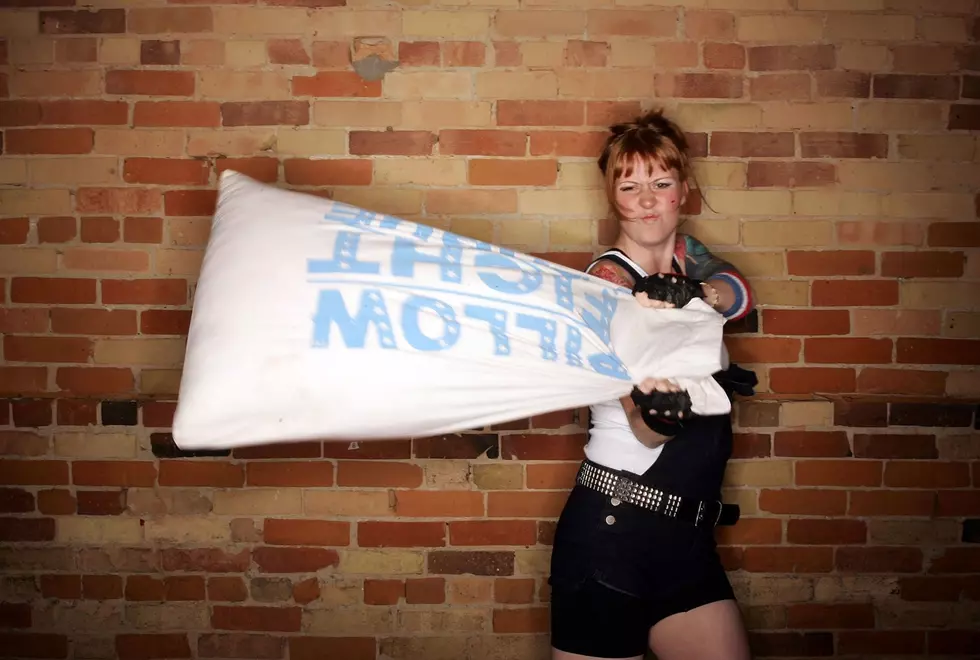 5 Fun Things To Do In El Paso: Mystical Markets To Pillow Fights
Getty Images
Discover something new to do, from a mystical market to a pillow fight and much more happening around the Sun City this weekend.
Once the sun goes down, step out and experience a new adventure while supporting locals at these six fun hot spots around El Paso.
Enjoy a couple of local night markets, a Texas-sized BBQ, a Ghost Tour, take in a vintage film or check out the first-ever Brew Battle Pillow Fight.
This weekend, there's something for everyone, so grab your Dad, fam bam, bestie, or date and head out for a memorable night around town.
Evening Mystical Market
Celebrate everything under the summer solstice, including Pride month during June's Evening Mystical Market at Keystone Heritage Park. Shop local artisans, take your pets for a blessing and check out drag performances this Friday.
Bodega Loya
Bodega Loya in Socorro is a hidden gem, and this Saturday, they are hosting a night market in honor of the recent Strawberry moon featuring art, music, moon pies, and much more.
Chinatown Ghost Tour
Join Ghost915 as you explore the mysteries of the East in this historic Chinatown ghost tour where the past comes alive in downtown El Paso.
Brew Battle Pillow Fight
Brews and Pillow Fights? Yes, please! Join Old Sheepdog Brewery and Words on Fire Podcast for their first-ever Brew Battle Pillow Fight this weekend for a one-of-a-kind experience like no other.
Blue Moon Drive Theatre
It's opening night this weekend at El Paso's only Blue Moon Drive Theatre featuring the vintage film Dracula (1931) starring Bela Lugosi.
Socorro's Bodega Loya In Pictures
Forti's Mexican Elder Restaurant In Central El Paso
El Paso's Blue Moon Drive-In
Loteria Del Chuco Preview
Socorro's El Charlatan 12-Course Chef Curated Menu in Mouthwatering Pictures