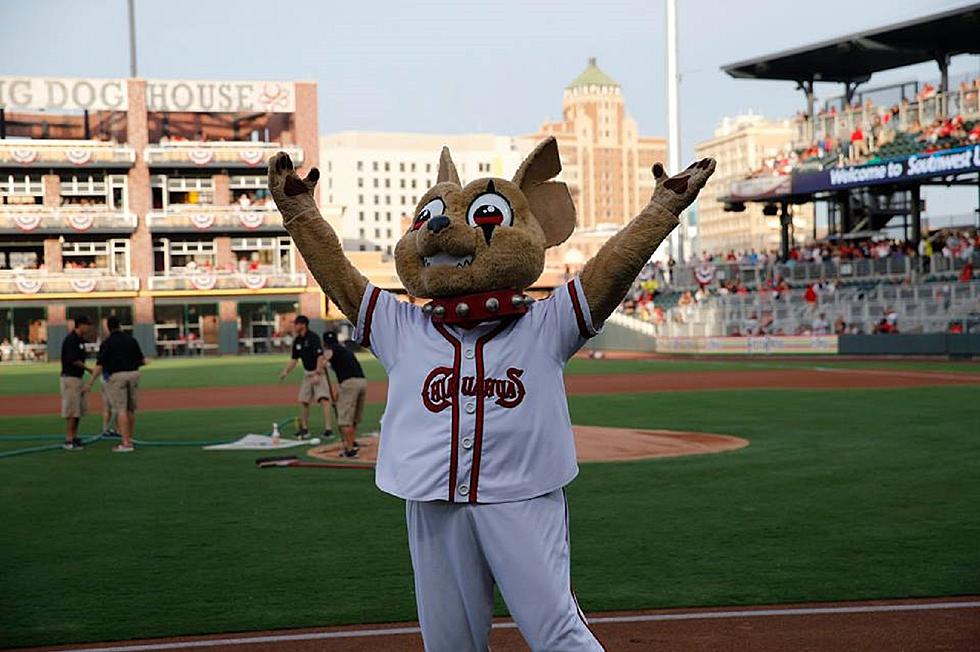 $5 El Paso Chihuahua Single-Day Tickets Go On Sale This Weekend
Ivan Pierre Aguirre
Get your single-day tickets for the upcoming El Paso Chihuahuas 2021 season beginning this Saturday.
As we look forward to more events, we can't wait to have an ice-cold brew and hot dog while cheering on the El Paso Chihuahuas this summer at Southwest University Park.
Earlier this week, the El Paso Chihuahuas announced that individual game tickets for the first two homestands would go on sale to the general public on Saturday, April 24, beginning at 10 a.m.
After the MLB postponed the opening of Triple-A Baseball, the El Paso Chihuahuas moved Opening Day at Southwest University Park to Thursday, May 13, when they'll take on the Albuquerque Isotopes (Colorado Rockies affiliate). The first homestand versus the Isotopes runs through May 18. The second homestand featuring the Oklahoma City Dodgers (Los Angeles Dodgers affiliate) runs from May 27-June 1, 2021. The team will be kicking off the regular season in Tacoma (Seattle Mariners affiliate) on Thursday, May 6.
TICKETS:
Tickets prices start at $5
Chihuahuas group leaders and members of the general public who became a Chihuahuas Insider will have the opportunity to purchase individual game tickets at 5 p.m. Friday, April 23.
Military and first responders, including veterans, will be able to purchase via GovX.com or epchihuahuas.com on April 24.
Inquiries about any socially distanced seating availability for parties larger than ten guests, please call (915) 533-BASE to speak with a Group Sales Representative.
Tickets will also be available for purchase in person at the Southwest University Park Durango Box Office.
The Durango Box Office is open Monday-Friday, 10 a.m.-5 p.m. on Saturday, April 24, and will be closed on Saturdays and Sundays except for game days.
To purchase game tickets online, visit epchihuahuas.com.
KEEP READING: Here are 50 of the most famous sports goofs