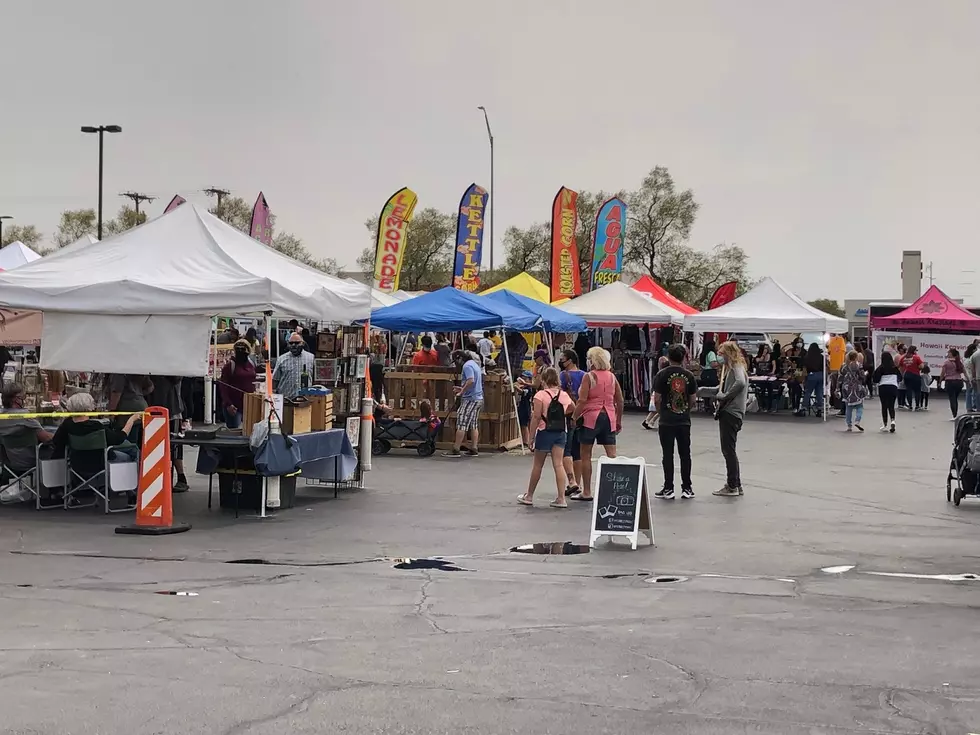 4 Farmers' Markets To Check Out This Weekend In El Paso
ma
Cross off every gift from your holiday list, all while supporting local at these four farmers markets taking place this weekend in El Paso.
Local farmers' markets have been the ideal way to get some fresh air amidst COVID-19 while shopping and supporting local merchants.
All four farmers' markets offer a variety of local eats, crafts, art, and more, including fresh produce, local honey, textiles, and plenty of food trucks.
Find all those great gifts needed to complete your holiday list while supporting local this weekend and hit up either one of these farmers' markets:
Grace Gardens Event Center
Saturday – December 5
10 a.m. to 2 p.m.
Mesa Plaza at Hobby Lobby Parking Lot
Sunday - December 6
10 a.m. – 3 p.m.
7930 N. Mesa, 79932
Sunland Park Mall parking lot near Conn's
750 Sunland Park Dr., 79912
Saturday and Sunday (December 5 & 6)
11 a.m. to 4 p.m.
1 Ardovino Dr., Sunland Park, NM 88063
Saturday – December 5
10 a.m. to 2 p.m.
1071 Country Club Rd, 79932
Saturday only
10 a.m. – 3 p.m.
Safety Guidelines: Social distancing will be observed, and everyone in attendance must wear a face covering. Hand washing and sanitizing stations will be available.
KEEP READING: Creative Ways to Bring Joy to Your Neighborhood While Social Distancing