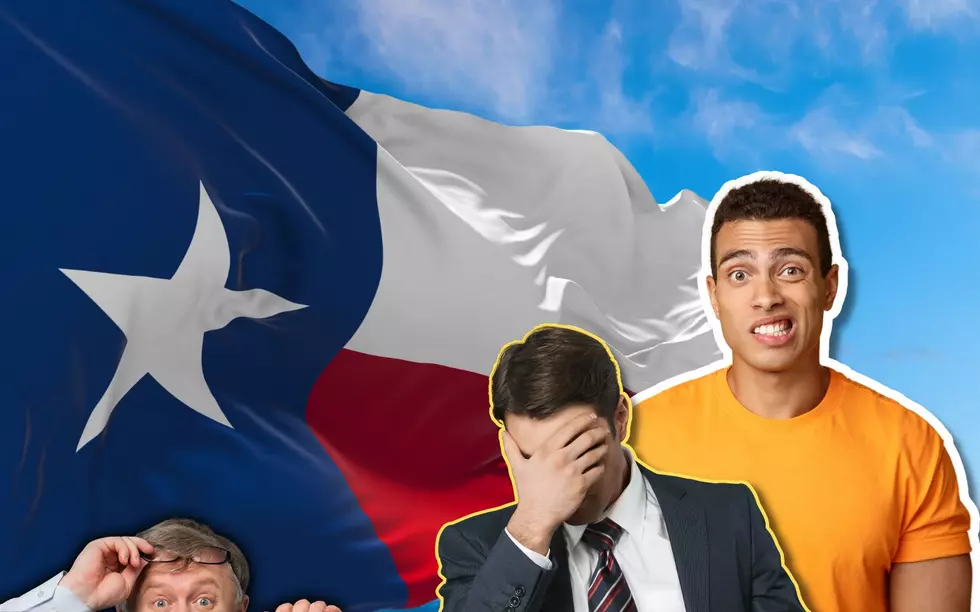 10 Highly Offensive Facts Every Texan Should Be Embarrassed About
Canva
Texans are beaming with pride. The unofficial motto is " Don't like it? Then leave!" To be fair, Texas is pretty remarkable; the food alone could have out-of-staters packing their bags and planting their roots in the Lone Star state.
However, it's not always rainbows and sunshine. Texas has some pretty dark realities. For instance, when people think of Texas they might think of oil, gas, and wealth. What they might not realize is, Texas has the 4th highest bankruptcy rate in the country.
According to onlyinyourstate, Texas has some pretty sketchy issues. Check out what's really going down in the rootin' tootin' state of Texas; the 'behind-the-scenes' issues that have everyone turning a blind eye. Here are ten of the most awful facts Texans should be ashamed of.
1. Second Lowest High School Graduation Rates
That's probably a list we shouldn't be bragging about. Texas has the second lowest high school graduation rate in the ENTIRE United States. That means there's a vast amount of adults walking around RIGHT NOW in Texas without a basic level of education.
2. Miniscule Higher Education Rates
If Texans are barely graduating high school, it's safe to assume the college rates are pretty low too. According to onlyinyourstate.com, "only 17% of Texans have a bachelor's degree, and a mere 8% have a graduate degree." Okay, we'll stop using big words from here on out...*by the way minuscule means very very small*
3. Fourth highest teen birth rate in America 
According to the survey, 52 out of every 1,000 teens in Texas will give birth this year. Since Texas reversed Roe v Wade, one can only assume these numbers will continue to rise.
4. Worst Prenatal Care
A study by ValuePenguin revealed that Texas, the second-largest populated state in the U.S., has the worst access to high-quality prenatal care. The study also revealed Texas also has a high infant mortality rate (5.5 per 1,000 live births).
5. Lack of Health Insurance
Texas leads the entire country when it comes to the number of residents who do not have health insurance. High teen pregnancy, worst prenatal care, and lack of health insurance, there seem to be a pattern here. 
6. Seventh Highest # of People Living Below the Poverty Line
Texas may be riddled with liquid gold, but this does not benefit a large portion of its population. For reference, the poverty line for a family of 4 in the United States is $30,000. 
7. Texas has the Fourth-Highest # of Incarcerated People in the United States.
9. Texas Executes More People Than Any Other State
In 2022, the total number of people executed in Texas was 578. There is a drastic gap between Texas and the rest of the country. For example, Oklahoma has the second-largest amount of executions with a total of 119.
8. Texas Has the Fourth-Highest Bankruptcy Rate in the Country
Sure, Texans scour the land for oil and there is no shortage of chemical plants here, however, that doesn't make up for the fact that sometimes, you got to take a loss. 
10. Texas Leads the Nation in "carbon dioxide emissions, toxic chemicals released into the water, cancer-causing carcinogens released into the air, and hazardous waste production."
Speaking of chemical plants... That's right Texas pollutes the air we breathe and the water we fish from more than any other place in the entire nation. We will leave you with that last and most- alarming fact. 
Top Ten Most Dangerous Cities in Texas