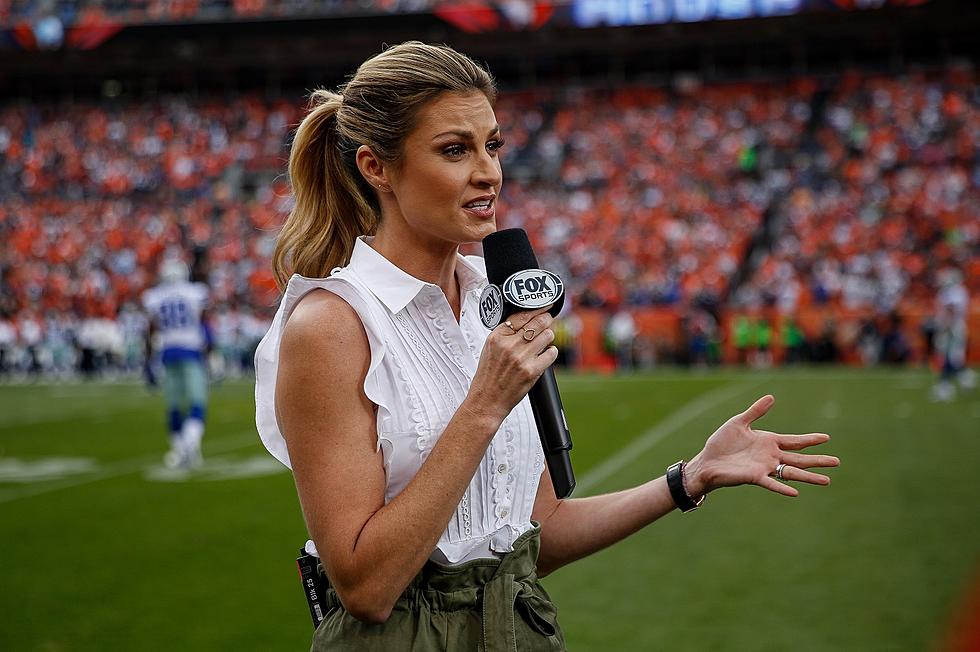 YWCA Welcomes Sports Journalist Erin Andrews To El Paso In April
Getty Images
Sportscaster Erin Andrews is coming to El Paso in April.
Just last week, we heard the news that the Junior League of El Paso invited Ali Raisman, two-time Olympic gymnast, and LPGA Golfer / UTEP grad Gerina Piller to speak in El Paso, and now you can add Erin Andrews to the list.
READ MORE: Ali Raisman, 2X Olympic Gymnast & LPGA Golfer Gerina Piller Coming To El Paso In April
The YWCA has invited Sports Journalist and TV Personality Erin Andrews to speak at its 27th Annual Women's Luncheon in April at the Judson F. Williams Convention Center.
Erin Andrews is best known as a sports journalist currently featured on FOX Sports and TV Personality, including her stint as host of ABC's Dancing with the Stars. Andrews is also an entrepreneur creating her own women's sportswear NFL and NBA collection.
Come April, Erin Andrews will be hitting up the Sun City when she comes to town to speak at this year's YWCA Annual Women's Luncheon on Wednesday, April 20, 2022.
According to the YWCA, "each year, between 1200 and 2000 community members attend the Women's Luncheon to hear from an inspiring female speaker and learn more about the YWCA's impact and programs."
Listen to Monika middays all week on 93.1 KISS-FM and download our free 93.1 KISS-FM App.
Between the Junior League of El Paso's Women's Wellness Summit and the YWCA's Women's Luncheon, women's empowerment will reign in 2022 in El Paso.
TICKETS
For more information on the YWCA Women's Luncheon, visit ywcaelpaso.org, call 915-519-0000, or email womensluncheon@ywcaelpaso.org.
25 Celebrities Who Have Stayed at The Historic Hotel Paso del Norte
Celebrities Busted With Drugs In & Around El Paso, TX