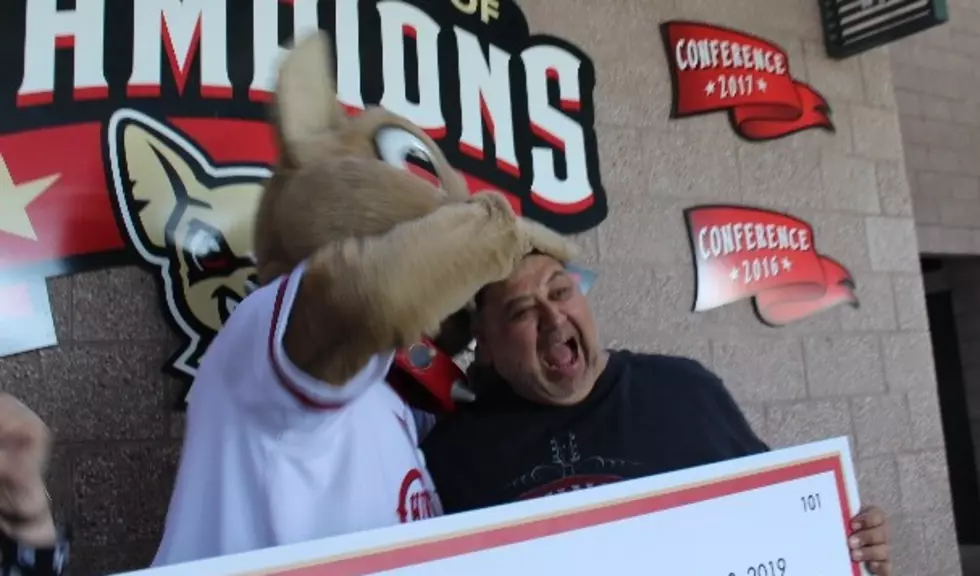 You Can Hire Chico The Chihuahua To Be Part Of Your Party Parade
KISS FM
The coronavirus outbreak has changed the way we celebrate birthdays, anniversaries, and even high school and college graduations. Before COVID-19 took over our lives we used to have tons of people at our houses to celebrate all the special days in our loved ones lives. Now, we do things like have a drive by parade for our friends and family's important day.
If you are planning on having a birthday, graduation, or anniversary drive by parade for someone you love and they are an El Paso Chihuahuas fan you should bring surprise guest. The Chihuahuas announced that they making Chico the Chihuahua available for your parade for your loved one in the Official Ford Truck Chico Mobile!
All you have to do is submit a request by clicking here and if your date is available, Chico will be in your parade. Not all dates and times are available and Chico parades are on a first come first served basis. The fee is $100 and proceeds will benefit the El Paso Chihuahuas Foundation. The Chihuahuas foundation will be distributing the money raised to local El Paso charities only.
You'll need to provide the date of your drive by parade and the time the parade will start as well as the zip code. A few years back the El Paso Chihuahuas raised charity funds by having Chico go to homes on Valentine's Day. I paid to have him come to my house and we took photos with Chico and my grandkids and nieces. It was a fabulous day and the kids really enjoyed it. Get Chico in your parade. It's for a good cause and it will really make your parade memorable.