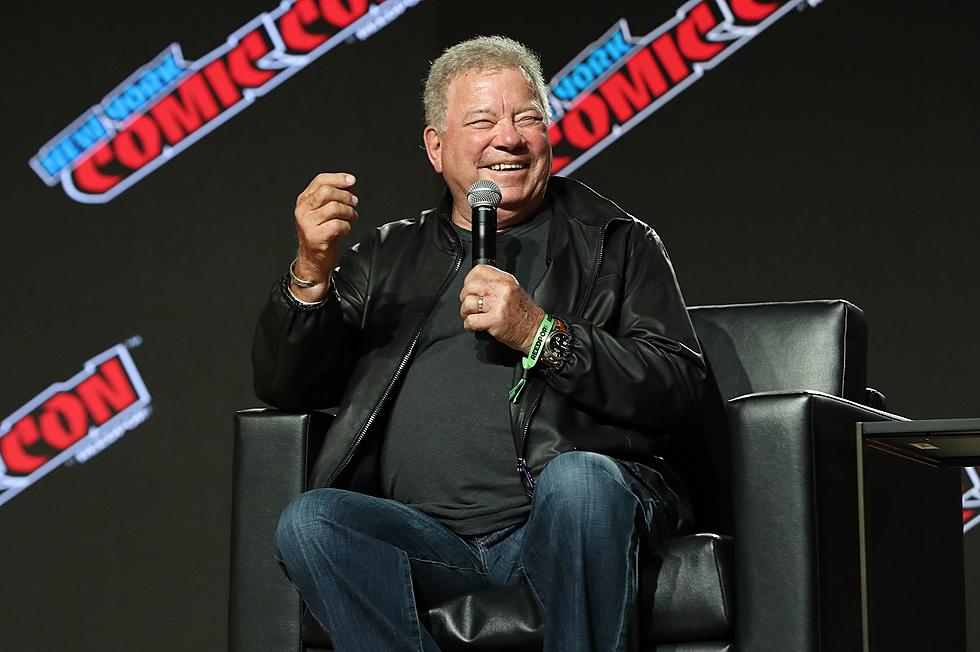 William Shatner Added To Exciting 2022 El Paso Comic Con Line Up
Getty Images for ReedPop
El Paso Comic Con will beam up William Shatner to El Paso to help celebrate their 40th-anniversary, adding him to this summer's exciting lineup.
William Shatner, aka Captain James Tiberius Kirk, will make his way to the Sun City this summer after canceling out due to the pandemic in 2020.
This summer, the El Paso Comic Con 2022 is celebrating its 40th anniversary with a smash-hit lineup featuring pop culture figures from Hall of Fame Wrestlers, artists, actors, and many more celebrities, including Ancient Aliens star Giorgio A. Tsoukalos.
Capt. T Kirk is no stranger 'round these parts; just last year, he became the oldest nonagenarian and first thespian ever to travel to space IRL courtesy of Jeff Bezo's Blue Origin's New Shepard. 
In a live interview during the Today show, the cultural icon spoke of how he was "thrilled, anxious, a little nervous, and frightened" of the once-in-a-lifetime opportunity.
William Shatner recently released a new album titled "Bill," an autobiographical collection of spoken word pieces, along with celebrating the 55th anniversary of Star Trek, which debuted on TV on September 8, 1966.
Like Shatner, actor Giancarlo Esposito of The Mandalorian will also be joining the lineup after having to drop off last year as well.
In celebration of its 40th anniversary, the El Paso Comic Con returns with more stellar guests, including History Channel's Ancient Alien Star Giorgio Tsoukalo, Danny Bonaduce (Partridge Family), famed wrestler Mick Foley, and many more celebrities and stars.
TICKETS  
Friday: $20.00

 

Saturday: $35.00

 

Sunday: $30.00

 

Weekend Pass: $65.00

 

VIP: $175.00

 

Kids (2-12) Single Day Ticket: $5

 

Tickets and VIP Packages are on sale now via 

elpasocomiccon.com

 or ticketmaster.com.

 
Enjoy an entire weekend of fun featuring celebrity guests, comic book creators, industry guests, cosplayers, artists, writers, panels, Q&As, contests, vendors, anime, workshops, board gaming, and much much more.
For more event details such as autographs, photo ops, and updates, visit elpasocomiccon.com. 
2022 El Paso Comic-Con

 

El Paso Convention Center

 

Friday – April 22 (5 p.m. to 9 p.m.)

 

Saturday – April 23 (10 a.m. to 7 p.m.)

 

Sunday – April 24 (10 a.m. to 5 p.m.)