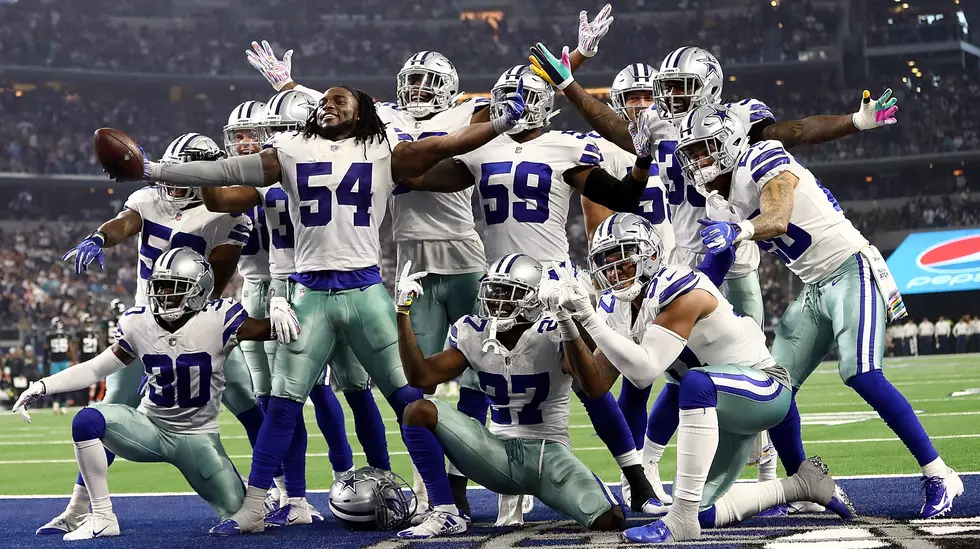 Will the Real Dallas Cowboys Please Stand Up
Getty Images
Six week into the NFL season, the Dallas Cowboys are 3-3 and just a half game out of first place in the NFL East. In their three wins, they have put up 86 points, including a lopsided 40-7 thrashing of Jacksonville yesterday. However, they have managed just 37 points combined in their three losses and have looked more like a team with zero offensive punch. So, which version of the Cowboys will emerge over the final 10 games of the regular season?
The one constant all season long has been the Dallas defense. They allowed just 204 yards against the Jaguars and forced a pair of turnovers. On the season, the Cowboys are 11th in total defense, but second in the league in points per game. Even though Dak Prescott threw for less than 200 yards, the Cowboys dominated time of possession and built up a huge 24-0 lead by halftime. Zeke Elliott finished with 106 yards rushing on 24 carries and Cole Beasley eased any concerns that the team has no reliable passing game. The same fans that have been calling for Jason Garrett's head less than a week ago suddenly are wondering if Dallas could win the win the division and return to the playoffs.
The downside to yesterday's performance is that America's Team has yet to win a road game this season, and they play three of the next four games away from Cowboys Stadium, including division rivals Washington and Philadelphia. Garrett needs to bottle that effort against the Jags and use the same formula on the road. Otherwise, the game will be another inconsistent finish from a team that continues to frustrate their fan base.