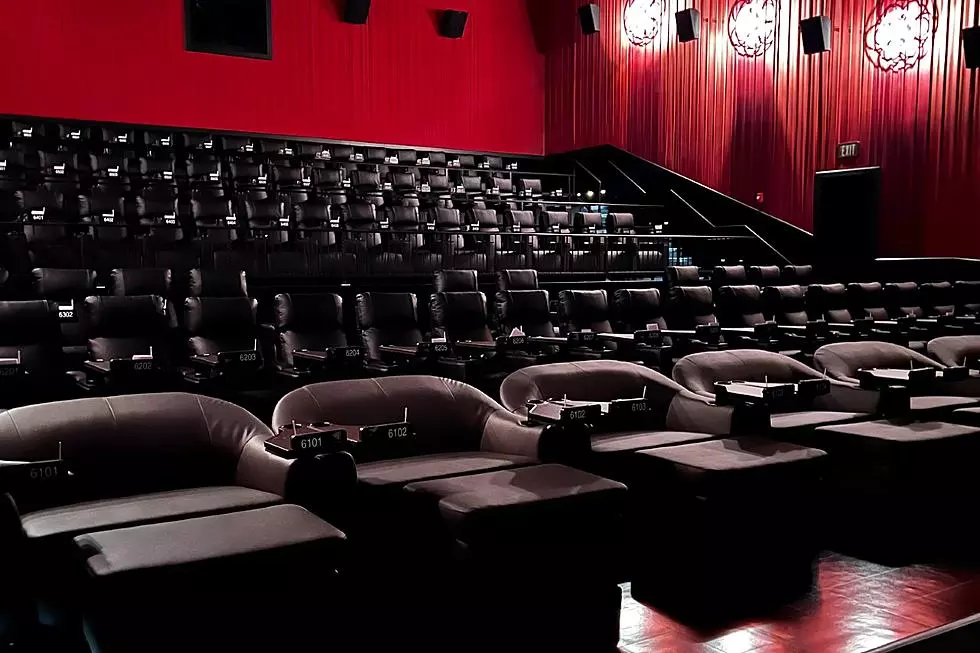 Where To Take Yourself Out On A Date In El Paso, According to El Pasoans
Alamo Drafthouse
All my single working women, today is your day!!
Today is National Single Working Women's Day. A day where we celebrate the hardworking women who wake up every day for work in order to have money in the bank for endless shopping sprees because when you're single all you have to worry about is you! (Unless you have children like I do, then you gotta split but that's besides the point.)
This unofficial holiday was founded by a single working woman herself, Barbara Payne, after she wondered why there were holiday's for mothers, fathers and even friends, but none for single women!
According to NationalToday.com, "Payne's unique perspective on being a single woman who held a job led her to see how much women just like her contributed to society. Payne then created the Single Working Women's Affiliate Network and, subsequently, Single Working Women's Day."
Now, how should you celebrate this very important unofficial holiday? Well you could give yourself a day off, celebrate with other single women in your life, or if you rather be alone today, why not take yourself on a date!
I asked the good people of Facebook for some ideas on where they would take themselves on a date, alone, in El Paso and El Pasoans did not disappoint with their ideas.
Places To Take Yourself On A Date In El Paso:
Trina Cooper is a simple women and believes that date nights sometimes don't have to be glamorous:
"Couch! In sweats with pizza and a beer!"
However, Karina is the kind of girl that believes you SHOULD wine and dine yourself!
"Anywhere expensive, that you would never take anybody else."
Alamo Drafthouse:
So, recently I took myself on a date to Alamo Drafthouse and I LOVED IT! Dinner, a movie AND the best margaritas ever. I had to limit myself to only two though because well, I was solo so I still had to drive myself home, duh.
A few other people agree that Alamo is a good place for some alone time: 
"Alamo Drafthouse, dinner & a movie, with Margaritas served, all at the same time. Me, Myself and I."
"I've never been but I'm considering to take myself on a date to the Alamo Cinema."
Downtown El Paso:
Downtown El Paso has grown so much and at night it's such a beautiful sight so it was no surprise that people suggested taking themselves on a date in the downtown area:
"The Tap, and Scooter around San Jacinto."
Hiking:
If being outdoors is your thing then it's a good thing El Paso is surrounded by beautiful mountains.
"Mckelligon canyon, hiking, nature, peace and quiet! My kind of date!"

 
Historic Sites:
Think outside the box when you're taking yourself on a date. That's what Ray is doing with his interesting date night idea:
"The old section of the cemetery just outside of EP city. Read the names and dates of the earliest residents of EP."

 
Or take a road trip to Las Cruces historic Old Mesilla:
"Take a drive out to Mesilla through the back roads, stop at Vista Growers nursery to see the flowers then on to Old Mesilla for a wine tasting tour to the different vineyards then finish it off with dinner at Les Combes!"

 
Overall it seems like there are plenty of options when it comes to having a date night alone in El Paso. So, take some time to enjoy YOU and spoil yourself because you deserve it!
Glam & Posh Picnic Setups In El Paso
These are not typical picnics - the fine folks at Picnic On A Sunday, Sun City Picnics, and Celestial Picnics By Star Glampers in El Paso are creating whimsical picnic setups at any park or home to help celebrate any occasion from birthdays to anniversaries and everything in between.
AMAR Peruvian + Mexican Kitchen In El Paso
AMAR Peruvian + Mexican Kitchen opens in El Paso serving authentic Peruvian cuisine.