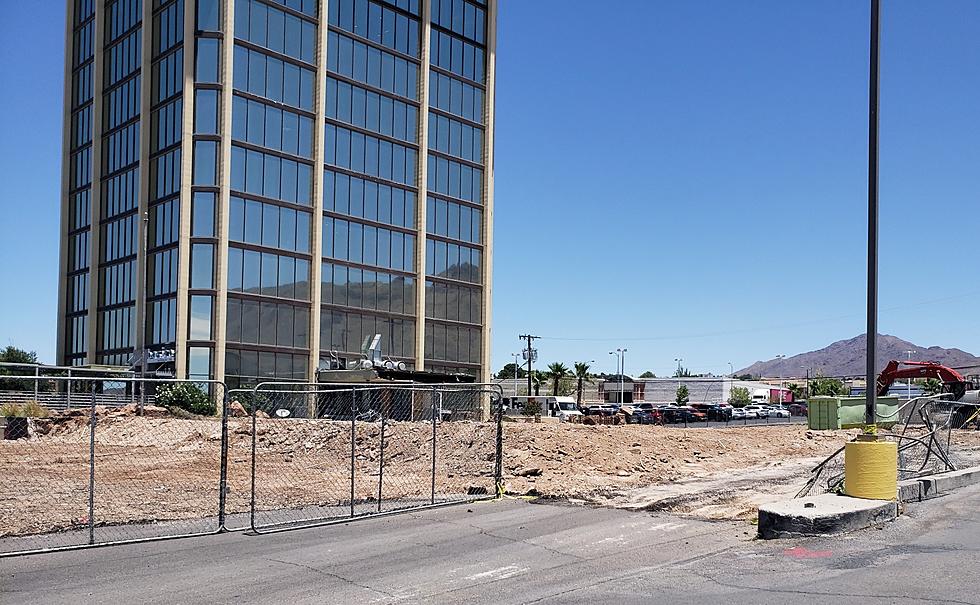 What's Being Built on N. Mesa? Something We Don't Need (Or Want)
mike
Out with the old and in with the new.
Or, more appropriately in this case, down with the old and up with the new.
The building next to the Coronado Tower on North Mesa that most recently housed the KFOX-TV studios has been torn down after sitting empty for months and construction of something new is underway.
Enter your number to get our free mobile app
The Business We Didn't Ask For
It's in an area surrounded by restaurants, so one would assume it's going to be another restaurant or fast-food joint. So, what's the new business going to be?
We know and I'm not going to lie, it's disappointing. Pretty much anything else would be way more exciting than what's actually being built.
I think I speak for all of us when I say it's not something we need or even really want. Unless you wanted a car wash. Because it's going to be a car wash.
A Take 5 Express Car Wash, to be exact. Apparently, the Mister Car Wash two lights down is too far.
Nothing against Take 5 itself, but truth be told El Paso in its entirety does not need another car wash. Especially not one literally down the street from another one.
But then this is coming from a guy who gets his car washed maybe twice a year.
Mostly I let mother nature take care of it. Either she washes my car or makes all the others look as dirty as mine. A win for me either way.
Take 5
According to state documents, the automated, touchless tunnel car wash will include 21 vacuum spaces, 11 parking spaces, and will be able to handle a line of up to 20 cars waiting to get a bath.
Take 5 Car Wash is an extension of the Take 5 Oil Change brand. It recently opened its first El Paso car wash location near Dutch Bros. on Eastlake Blvd.
Documents also show plans for a Take 5 Oil Change on Sunland Park Dr across from the Holiday Inn.
These 7 Problems Make Your Car Illegal to Drive in Texas
We've seen it on the streets of East Texas, cars with busted windshields, only one headlight working or other issues. Those issues could and should result in a ticket as there are seven vehicle problems that are illegal to drive with.
5 Ways You Could Be Ticketed for Your License Plates in Texas
Avoid getting a ticket by law enforcement for your license plates by making sure you avoid these things.