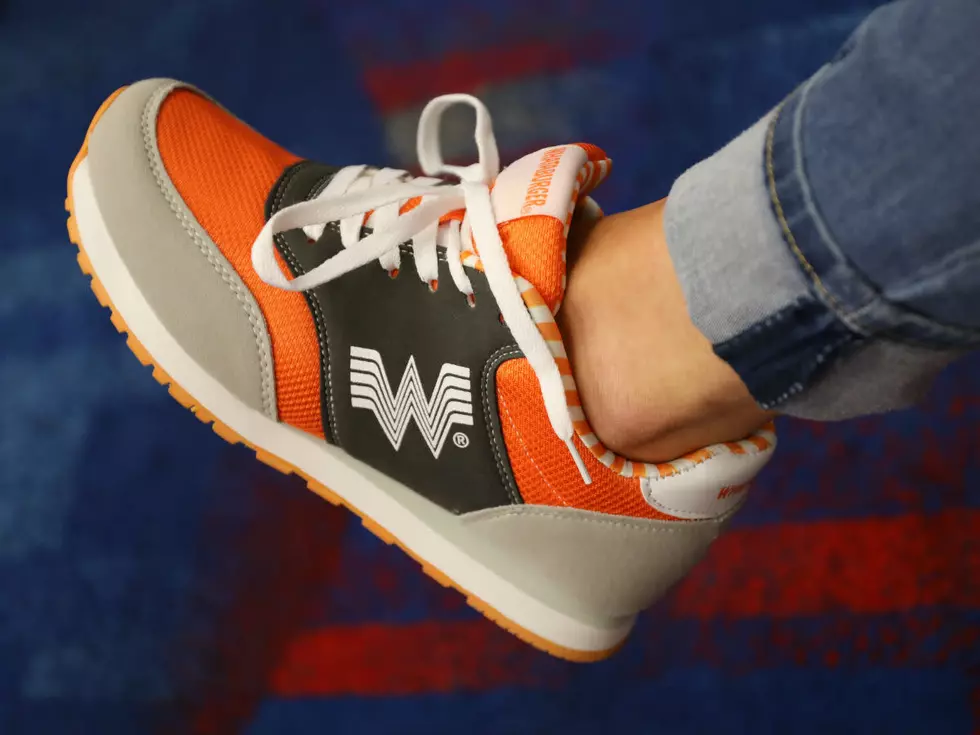 Whataburger Has Created the Perfect Dad Shoes
Credit: Whataburger
Father's Day is right around the corner and you might be struggling to pick out that perfect Father's day gift. Luckily, Whataburger has sent out a gift guide for those children who have dads, who are in love with Whataburger. Not only do they offer tons of different gifts for really anyone in your life, but they have also released some really cool items just in time to attempt to impress your father since your sports skills didn't.
My personal favorite has to be these 'Dad Shoes.'
Just like the Dad bod, there is now a stigma on what type of shoes dads wear. No, it isn't Crocs. It is a unique style showcasing those New Balance style of shoes with ankle socks. These babies are perfect for those dads who love to wear their high socks!
Dads usually love car accessories, because that is what the TV taught us, so Whataburger's car shade is pretty awesome to gift too.
For that Dad that works in the office, they can be styling with everyone's favorite condiment, Fancy Ketchup.