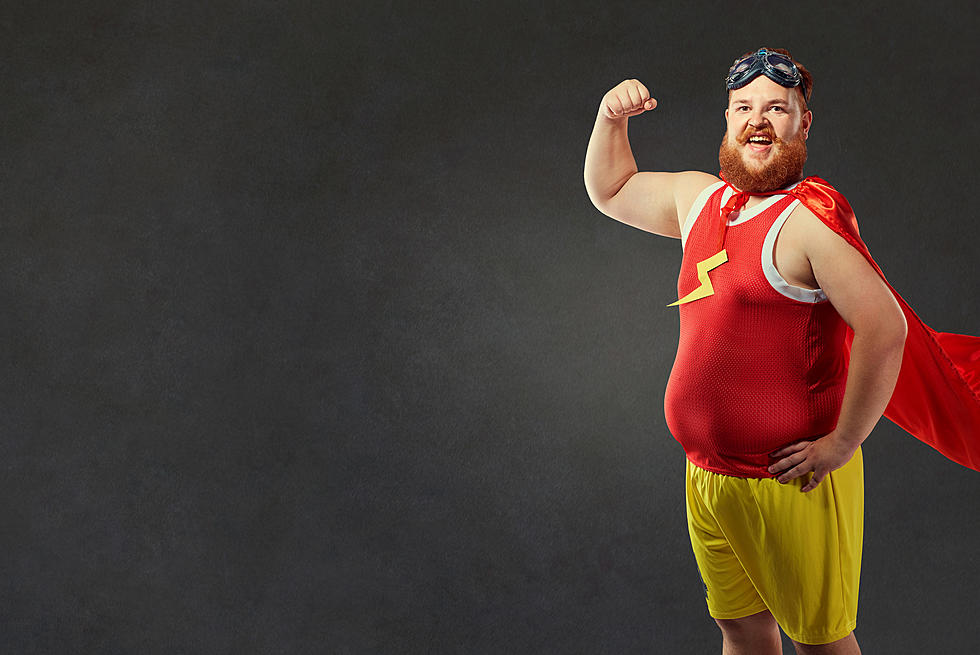 What Jobs Can El Pasoans Have & Not Worry Being A Little Fat
Lacheev
I'll be the first to admit: I'm not the most fit in the world. I weigh over 230lbs & thank god my job doesn't require me to be skinny. Because depending on where you work, that might be a little problematic (for example: the Dallas PD is saying that unless their state troopers lose the weight, they will be removed from duty). In fact KTSM reported back in 2020, that El Paso was ranked as one of the "fattest" cities in the U.S.
Now of course losing weight IS important to your health, but if you happen to be like me & you're a little pudgy, there are places you can work in El Paso & not worry about losing your job.
Being a Cook:
If you're excellent at cooking, you can cook up a fine tasting dish, then who cares how you look? What truly matters is that the food tastes amazing, that you're talented at your job that people will come back to ask YOU to make their food.
Store Clerk:
Store clerks can be so underappreciated but the fact is, they are essential in today's world. Especially where so many people will order online & expect curb side pickup. Stores are always looking for extra helping hands & even though you might be a little active moving around, it IS a job & it might be an incentive to help lose the weight.
Radio/TV Host:
As long as you got the voice & personality, who CARES if you got a gut? If you're talented & people love hearing/seeing you, you sound great on the microphone (or behind a camera) & you know what you're doing, that's what truly matters. And speaking of jobs involving music...
Musician/Audio Engineer:
If you have a gift of playing music, it doesn't matter if you're a little overweight... you have a gift so USE IT. Look at artists like Adele, Lizzo, Axl Rose, Ann Wilson, Meat Loaf... at some point they either were, or still a little overweight but that didn't stop them for doing what they do best: making music. Or perhaps you're extremely good at producing, or editing. There's nothing saying you COULDN'T work as an engineer, a producer or an editor.
Comedian/Actor:
If you're funny enough, people aren't going to care if you're fat. Some of the best comedians/actors were fat: John Candy, Chris Farley, Gabriel Iglesias, Melissa McCartney. With everyone being on the internet, if you have a personality that you know people will love, you can also create a Tik Tok or YouTube channel. Show those people that they're wrong & you ARE a success. Extra points if you got sweet dance moves...
Pet Sitter/Pet Groomer/Veterinarian:
Having pets, making sure that they're healthy is extremely important. Anyone who works as vet, a grooming service for pets or a pet sitter knows how important & how rewarding the job can be. So if you're an animal lover & can take great care for pets, I'd say this is a great choice.
Desk Jobs:
If you're good with numbers or computers, a desk job IS an option to take. You're sitting down a lot (which could be a good thing) but the big reward is the payout. So if you're extremely smart, with a big brain on you, a desk job IS an option you can take.
Counselor:
I know from personal experience, I've been bullied, picked on & made fun of for my weight... A LOT. But with every insult, I've grown to brush them off & keep moving forward from it. Anyone who's been in my position or has been made fun of, imagine how much help you'd be offering to someone who might be feeling the same way.
Like I said in the beginning, losing weight IS important & I'm making the steps right now to lose those extra pounds. But I wanted this article to be a little inspiration that you can still work in El Paso even if you have some extra weight on you. And if you're looking for programs to help LOSE the weight, the El Paso Times wrote an article on local programs to fight obesity.
Here are some tips for self-care during the pandemic:
El Paso's Blue Moon Theater