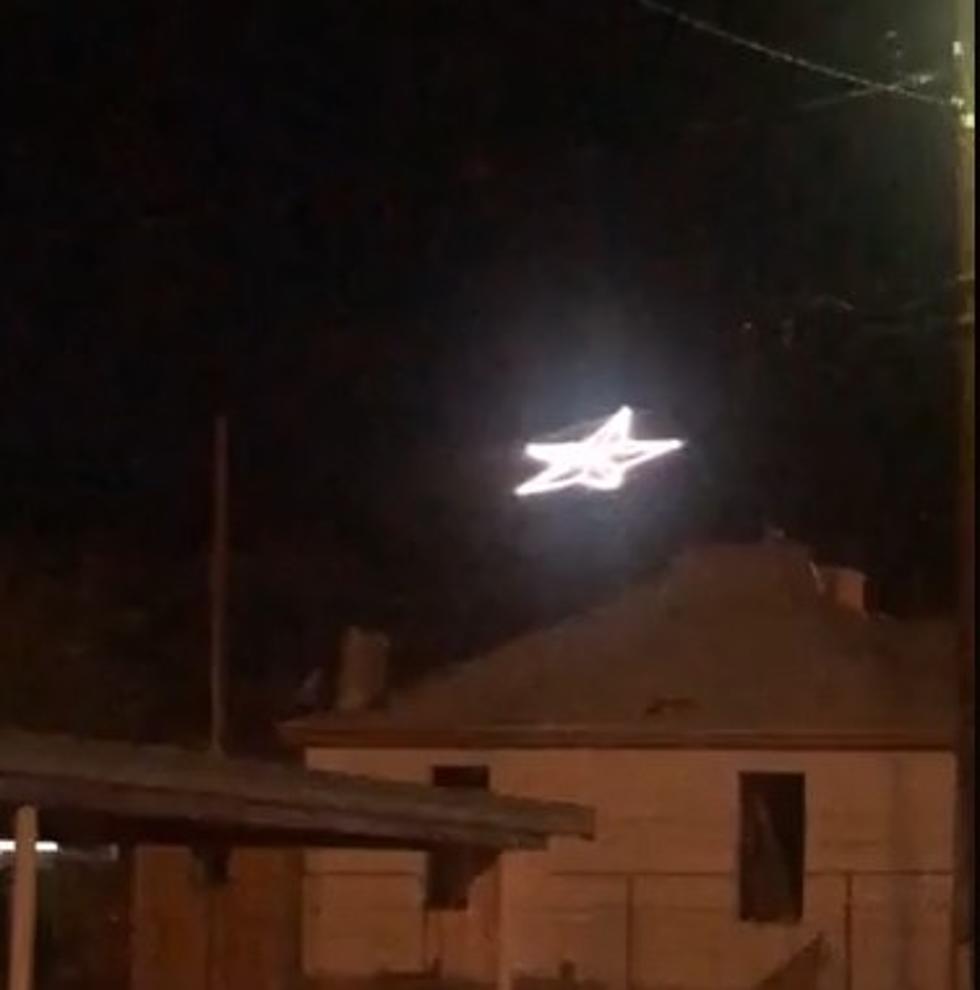 Watch El Paso's Star On The Mountain Blink 23 Times For Walmart Massacre Victims [VIDEO]
Patricia Martinez
I didn't lose anyone in the Cielo Vista Walmart massacre on August 3, 2019, but the whole city lost its sense of well-being and its sense of security. We knew that mass murders happened in other cities but even though we are a big city, we still act like we are a small town. Ask anyone where they went to high school and within minutes your find out that you know someone they know. Walk into any store and stand in line and more often than not you'll get into a conversation with someone standing in line next to you. El Paso is a special place that's so welcoming that people who weren't raised here are shocked at how much they love it and want to stay. That's why August 3, 2019 was such a shock.
When we first heard the news reports of an active shooter at the Cielo Vista Walmart we couldn't believe it. Someone opening fire in a place that families go on a Saturday morning to do their weekly shopping, where kid's sports teams go to fundraise, where, if you stay long enough, you can see the whole city pass through? It had to be a mistake, but it wasn't.
A year later, we are still dealing with the aftermath of that day, but we know that we won't ever forget that terrible Saturday morning. When it was announced that the Star on the Mountain, the most iconic symbol of El Paso, was going to blink 23 times for each victim, I thought, what a lovely gesture. I had no idea the impact it would have on me and those around me.
When the first blink happened, when the lights went out, I heard myself and those who had gathered on the same central El Paso street gasp. The sudden darkness was such a metaphor for the loss of each life, and when the star shone again it made us all feel the light at the end of the tunnel of grief we've all had to contend with this year. I felt like we said goodbye to the 23 victims with each heartbeat of the star.
The families of those lost won't ever get over their loss. We need to hold them in our hearts and prayers so that they might find peace. I hope when they see the star on the mountain they will remember how it beat for their lost loved ones and that our city will never forget them.
Jordan and Andre Anchondo
Leo Campos and Maribel Hernandez
Sara Esther Regalado and Adolfo Cerros Hernández
María Eugenia Legarreta Rothe
Alexander Gerhard Hoffman