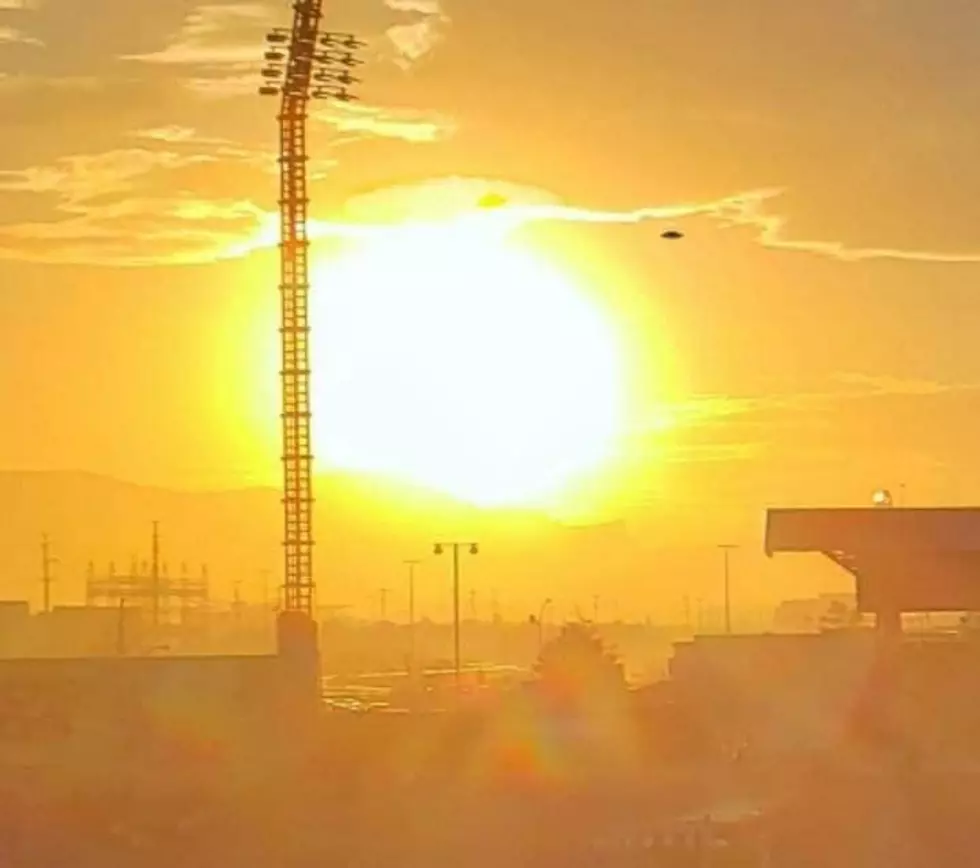 Was That a UFO Spotted Over Soccer Stadium in Juarez?
FC Juárez Facebook
There is a lot of sky to look up at in our corner of the desert. Perfect for spotting flying saucers.
Is that what the object flying high above the Juarez soccer stadium was, an intergalactic spaceship?
The FC Juárez Bravos posted a few photos of what may or may not be a UFO on its social media that they said was taken by a spectator on Saturday, January 14.
Enter your number to get our free mobile app
The Evidence
The pic is of the stadium taken from the opposite side. The sun can be seen setting off in the horizon.
At first glance, all one really sees is the green field and the bright yellow sun, but upon closer inspection, you notice a dot near the sun that you might mistake for a spec of dust on the screen.
Zooming in confirms it's not. Well, that and you trying to brush it off to no avail.
UFO or UFHoax?
"Real or fake," the emoji-filled caption asks.
Well, there's no denying it's a UFO since it does appear to be a flying object that can't be identified, but is it a spaceship from a galaxy far, far away?
I want to believe, but, personally, I think it's been faked.
First of all, I'm sure extraterrestrial intelligent life would prefer our more exciting and violent brand of football to the sport referred to as soccer in the U.S.
Secondly, the spaceship looks like the stereotypical 1950s-era flying saucer we've seen in countless black-and-white movies and television shows practically begging not to be taken seriously.
You'd think an advanced species would be way past the old-school disc look. But, hey, maybe these aliens like their classic rides. We report, you decide.
States with the most UFO sightings