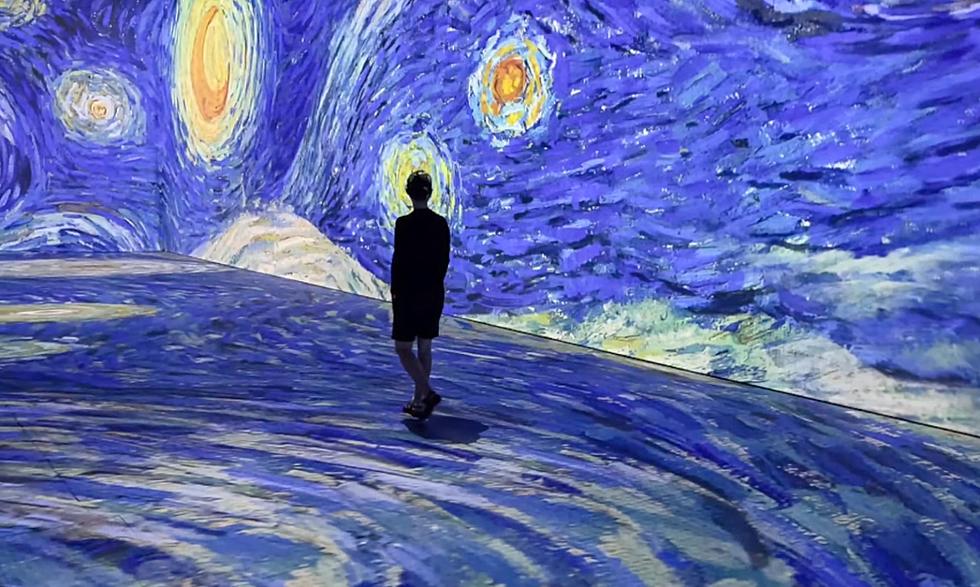 Van Gogh's Marvelous Masterpieces Set To Be Exhibited In El Paso
Beyond Van Gogh
Beyond Van Gogh: The Immersive Experience is heading to El Paso this fall.
El Pasoans will soon be able to immerse themselves in the magnificent masterpieces of one of the greatest artists of our time, Vincent Van Gogh.
More than a century after his death, Vincent van Gogh is considered and recognized as one of the greatest Dutch painters of all time, whose legacy is shrouded in sensational events in large part due to his reputation as a tortured artist.
The dramatic elements that Van Gogh endured throughout his life, from mental health issues, isolation, self-mutilation, and sadly suicide, have led to the modern notion of a struggling artist.
Although Van Gogh was relatively unknown during his lifetime, even after creating thousands of masterworks and only selling one painting before his death in 1890, he would later become known as one of the greatest Post-Impressionists of our time.
Now, fans of Vincent Van Gogh will be able to immersive themselves in some of his most famous masterpieces featured in the traveling exhibition Beyond Van Gogh: The Immersive Experience, which includes: The Starry Night (1889), Self Portrait (1889), Irises (1889), Self-Portrait with Bandaged Ear (1889), and Café Terrace at Night (1888).
Beyond Van Gogh: The Immersive Experience is described as
An immersive presentation that uses cutting-edge projection technology to create an engaging journey into the world of Van Gogh. While other shows use virtual reality or still images, our show breaks barriers by incorporating both still and moving art. Masterpieces, now freed from frames, come alive, appear, and disappear, flow across multi-surfaces, the minutia of details titillating our heightened senses. The show is projected on every surface around you, this makes you feel as though you have stepped directly into a Van Gogh painting. We accompany the show with a beautiful score and include many other surprises!
This fall, the traveling exhibition will make a stop at the El Paso County Coliseum, featuring more than 300 of Van Gogh's iconic paintings across gigantic screens, paired with an equally inspiring musical score.
Beyond Van Gogh also happens to be the most extensive immersive experience in the country, occupying over 30,000 square feet and comprising over 4 trillion content pixels, allowing guests to become one with his paintings.
El Paso County Coliseum
November 21, 2022, through January 29, 2023
Admission: Starting at $25+
To register for the presale, visit vangoghelpaso.com
35 Unwritten Rules That True El Pasoans Know:
Socorro's El Charlatan 12-Course Chef Curated Menu in Mouthwatering Pictures