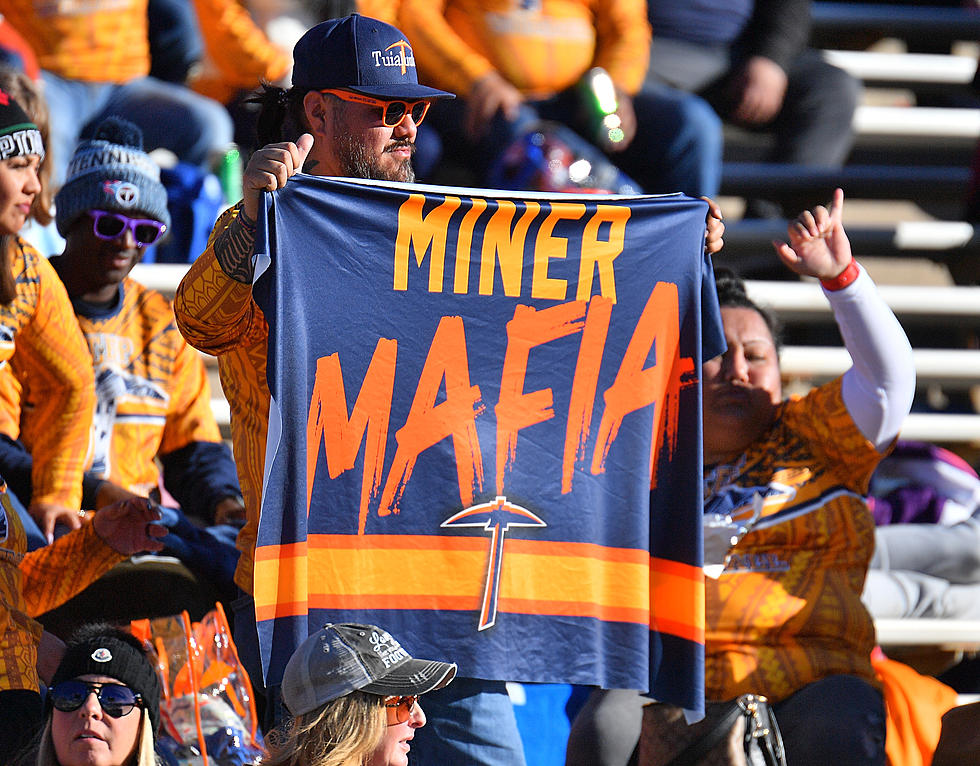 Some Great UTEP Sports Teams That You May Not Be Aware Of
Getty Images
When it comes to sports, El Paso has tons of fans and loads of options. Not every sport gets its due though.
El Paso is home to some great athletes and I don't mean just the ones that go on to major league fame.
Thanks to pros like Tony Tolbert, Aaron Jones, Jon Dorenbos, (he's the player that  tricked UTEP into giving him a scholarship and went on to play for several NFL teams), El Paso has a lot to be proud of.
Not to mention that incredible 1966 Miners Basketball team. There are some great athletes coming from here that many don't know of though. Not yet anyway.
The UTEP Miners are awesome. Whether it's a good year, a bad year, or an "ok " year; we love 'em. El Paso can't be limited to having only football and basketball to offer though. Did you know that UTEP also has:
A Hockey team?  Yep and the "Ice" Miners have done pretty good in their short history.
While not affiliated with UTEP, the El Paso Rhinos have absolutely made a big splash in the North American Hockey League.
A shooting team? The 2019 team in particular kicked some major butt.
A tennis team?  Miners player Veronika Lebisova was just named to the Conference USA women's tennis All Academic team for the 2nd time.
A cross country team?  These Miners are doing really great too. One of them, Ruth Jerubet, recently landed the C-USA XC female athlete of the year award.
El Paso Off-Roading Toys