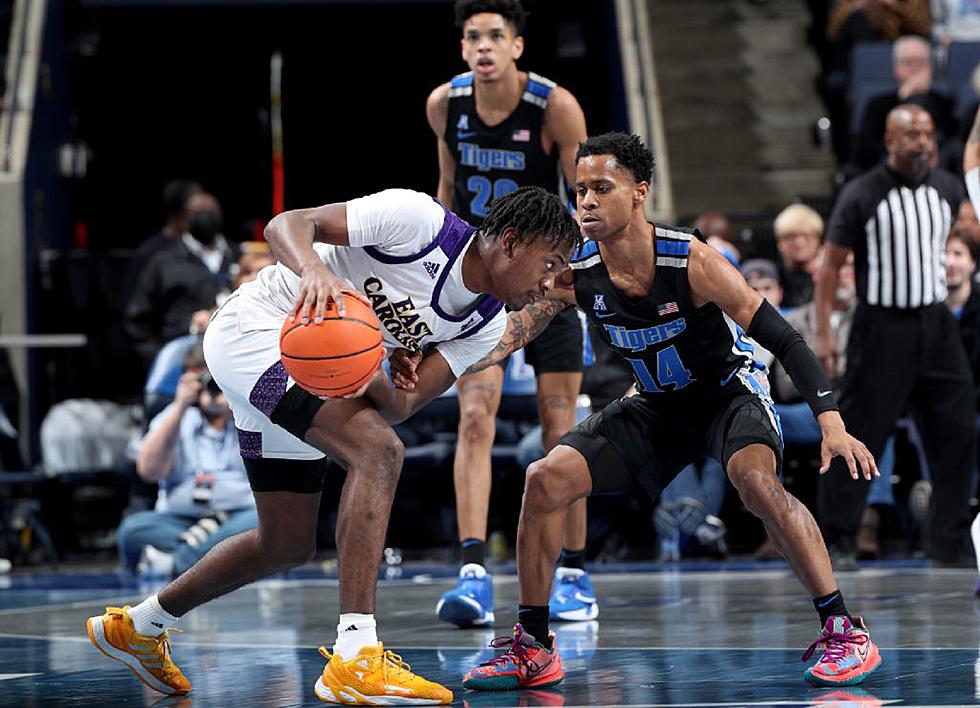 Tristen Newton Stays in UTEP Family with UConn Transfer
Getty Images
Another local star is headed to play high major basketball. Tristen Newton, who spend his first three seasons at East Carolina, announced on Twitter earlier today that he would be joining the University of Connecticut Huskies.
Interestingly enough, the Associate Head Coach at UConn who was responsible for landing the former Burges star is Kimani Young. About 30 years ago, Young left New York City for El Paso and he spent the next four seasons starring for UTEP under head coach Don Haskins. Newton was getting a ton of looks from high majors before he chose the Huskies.
Since his freshman season at East Carolina, Newton has always shown his star potential. He averaged 11 points per game in 2019-20, before injuries limited him to just 17 games as a sophomore. However, he exploded last season and he led the team in scoring (17.7 ppg), assists (5 apg), and field goal percentage (43.5%). Although some hoped that he would return home to El Paso and play at UTEP, Newton received a ton of high major interest before choosing UConn.
With Tristen on his way to Storrs, the next question is where does his brother Jawaun land? UTEP is among the schools that have expressed interest in the former Evansville star. However, he is yet to decide where he will transfer after entering the portal a few weeks back. There are other mid majors that have also pursued Jawaun and only time will tell if he would like to come home and play for Joe Golding. If he does, the Miners would have a graduate guard that would help fill the losses of players like Souley Boum, Jamal Bieniemy, and Christian Agnew, who either went pro or entered the transfer portal a few weeks back.
LOOK: Biggest underdog victories in March Madness
Every spring, legions of sports fans turn their attention to college basketball when
March Madness
takes the national spotlight. Using aggregated Associated Press data, BestOdds has come up with 10 of the biggest—and most unlikely—underdog wins in March Madness history.