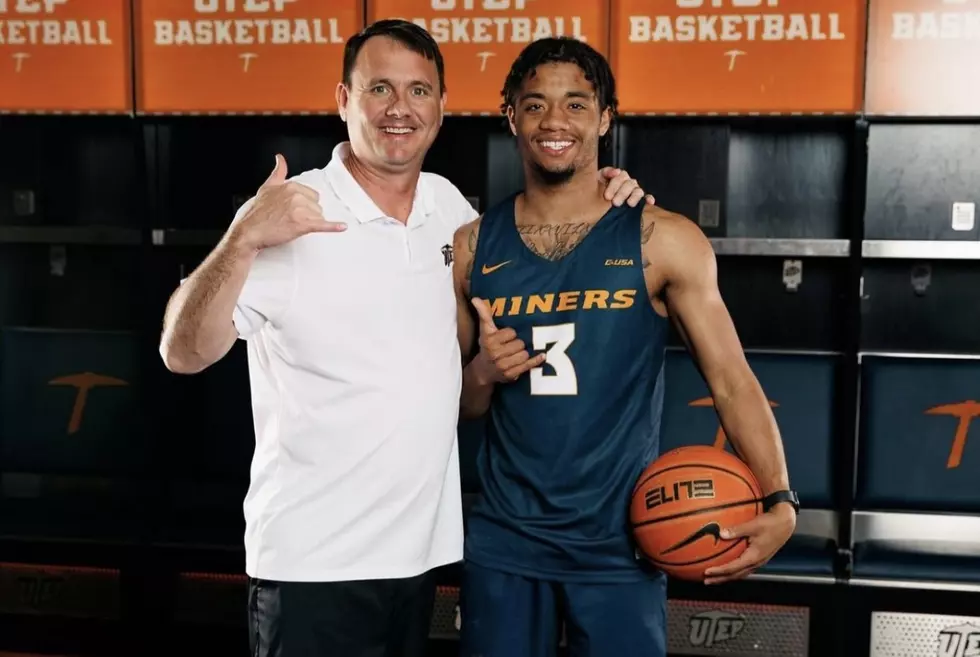 JUCO Point Guard Malik Zachery Commits to UTEP Basketball
Photo courtesy of Malik Zachery Instagram
Following his visit to El Paso nearly two weeks ago, South Plains Community College transfer Malik Zachery announced his commitment to the UTEP basketball program on social media Monday morning.
The Miners now appear to have four scholarships left ahead of the 2022-23 season. They have commitments from transfers Mario McKinney Jr. (NM State) and Tae Hardy (Southern Miss). They signed Jonathan dos Anjos (JUCO), Jamal Sumlin (true freshman) and Derek Hamilton (JUCO). And, they will return Jamari Sibley, Kevin Kalu and Ze'Rik Onyema.
Zachery has gone through an arduous road that has led him to UTEP.
Recently, he averaged 7.9 points, 3.7 boards and 5.2 assists per game. South Plains College finished the season 21-11 and made it to the Sweet 16 of the NJCAA Tournament.
The Syracuse, N.Y. native has two years of eligibility to play for the Miners and had interest from the likes of Missouri State, Bethune-Cookman, Coastal Carolina and Longwood University.
Prior to South Plains College, Zachery signed with the University at Buffalo in 2020 after transferring from Chipola Junior College. Zachery was accused of stabbing a Canisius player in a pickup basketball game on Sept. 9, 2020. Police arrested Zachery two days after the incident and charged him with second-degree assault and fourth-degree criminal possession of a weapon, reported The Buffalo News. In March of 2021, Zachery had his charges reduced to third-degree assault, a Class A misdemeanor, with no jail time served.
After the matter was resolved in court, Zachery left Buffalo without having played a game and transferred to South Plains College.
Now, Zachery joins a UTEP squad that finished with 20 wins last season, which was the most wins since going 22-11 in 2014-15.
More UTEP recruiting news
Though the Miners received a commitment from Zachery this week, they lost out on a few potential targets they had over this offseason.
Dae Dae Grant, a top UTEP target, committed to Duquesne over the weekend. The 6-foot-2 scoring point guard averaged 17.5 points and 4.1 assists per game in 2021-22 for a Miami (OH) team that went 14-18 and finished seventh in the MAC.
Similarly, local talent Jawaun Newton, an Evansville transfer, committed to Southern Illinois on Monday. The Burges graduate is coming off a strong season where he averaged 12.7 points, 5.4 rebounds and 1.2 assists per game.
Lastly, the Miners showed interest in Indiana State transfer Micah Thomas over this recruiting period. Thomas, who averaged 9.7 points and 2.0 assists last year, committed to Nicholls State on Monday.
30 famous people you might not know were college athletes
Stacker
dug deep to find 30 celebrities who were previously college athletes. There are musicians, politicians, actors, writers, and reality TV stars. For some, an athletic career was a real, promising possibility that ultimately faded away due to injury or an alternate calling. Others scrapped their way onto a team and simply played for fun and the love of the sport. Read on to find out if your favorite actor, singer, or politician once sported a university jersey.