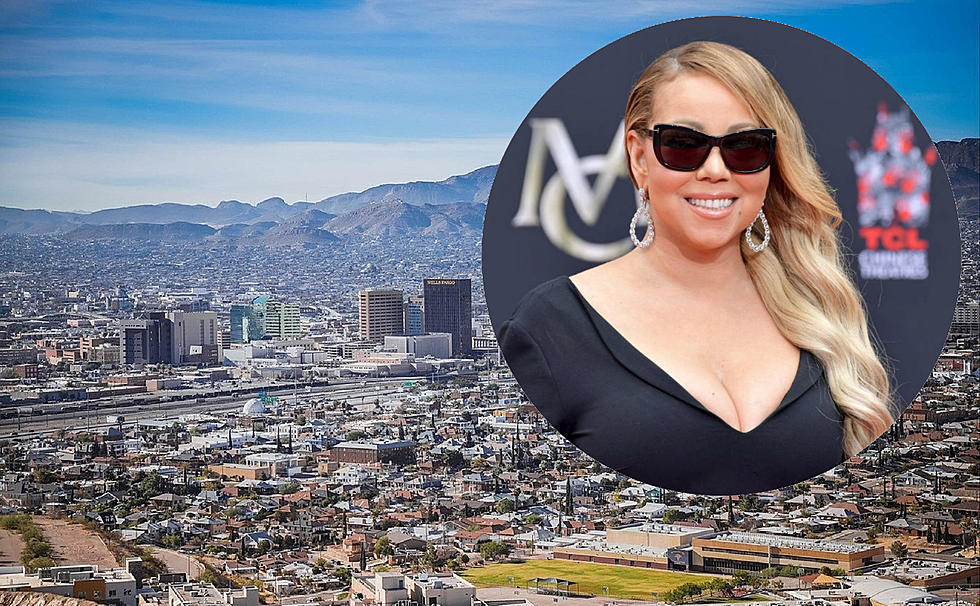 That Time Mariah Carey Stopped for Dinner in El Paso
Marcos Rey/Getty Images
Throwback to that one time Mariah Carey pulled in off of I-10 and dined at a local west El Paso favorite.
Every now and then singers, bands, and television and movie actors stop in El Paso not because they're performing here or have some kind of scheduled commitment, but because they're passing through on their way east or west and they're a little hungry. That was the case for Mariah Carey in August of 2017.
Feeling a little famished and in the mood for Asian Fusion, Mimi had her driver pull the tour bus she was traveling in off the highway and into the P.F. Chang's parking lot on Sunland Park Drive for some lettuce wraps and Kung Pao Chicken.
Her unplanned dinner break resulted in an is-it-her-or-just-someone-who-looks-like-her debate after one of the local news stations posted a low quality, stealthily recorded viewer submitted video of Mariah and her crew at the west El Paso eatery.
Many on social media didn't believe the iconic diva would (1.) even be in El Paso, (2.) dine among the masses, and (3.) travel by bus. But a handful of patrons who were having dinner there and witnessed her surprise arrival insisted it really was her.
A Mike and Tricia Mornings listener later confirmed to the dynamic duo that it was indeed the legendary songbird. According to the KISS-FM morning show devotee, the server who waited on Mariah was a good friend and texted her the photo shown below that was taken after dinner inside the tour bus.
The singer, who we learned had a glass and a half of red wine with the aforementioned Kung Pao Chicken, was accompanied by her two kids, the choreographer she was dating back then, and a small entourage of dancers and assistants.
As for how the random moment came about, Mariah was a special guest star on good friend Lionel Richie's "All the Hits Tour" at the time and was on her way to Dallas from a previous gig in Los Angeles when the hungry traveler made the pit stop in El Paso.
25 Celebrities Who Have Stayed at The Historic Hotel Paso del Norte