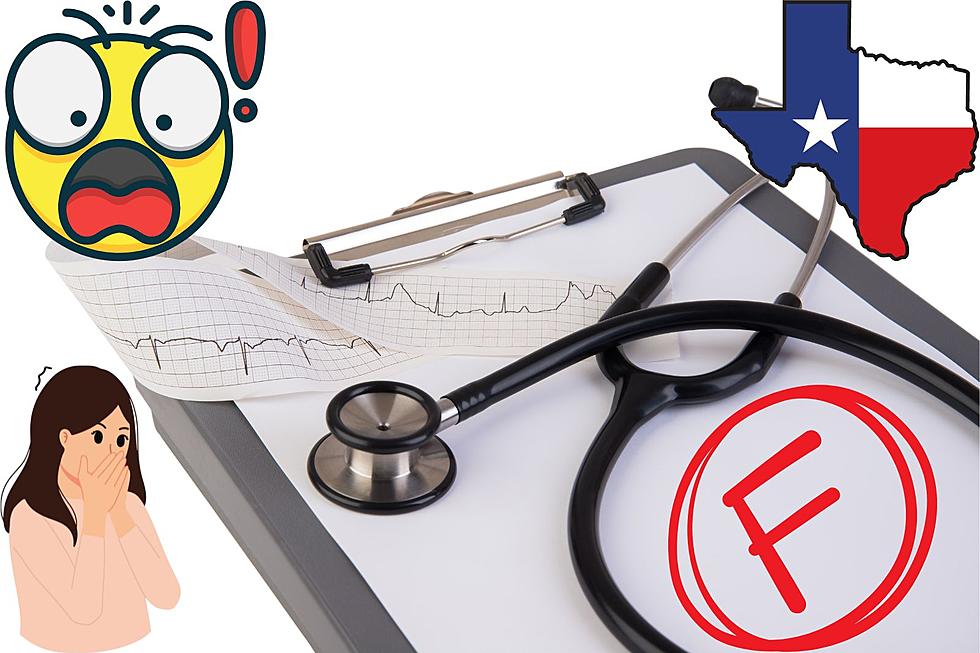 Failing Grade: Texas Ranked How Low In Children's Healthcare?!?
Canva
When we get sick, normally we just try our best to not infect anyone, or call out of work and stay home to get our work done. While it may be sometimes difficult for us to step back to heal and return to 100%, it's for the best. But what about when someone else in the family gets sick?
Yes, there is always that situation that someone else in the family feels under the weather. When that other person sick is a little one, it gets a little tougher. Taking care of a child is herculean effort, mainly because of the worry about how sick they are.
When we take children to the doctor, we all hope for excellent care. But many factors play into how the child is taken care of. Having insurance being one of them.
But those other factors we mentioned ask the question:
How Good Is Texas In Regards To Children's Health Care?
To find out, Wallethub complied the data for all of the states in the union. Using these three factors, all states were ranked from best to worst:
- Kids' Health & Access to Health Care
- Kids' Nutrition, Physical Activity & Obesity
- Kids' Oral Health
So it's the moment of truth. Where did Texas land in children's health care? Sadly, the state has a lot to work on.
Texas Ranked Second To Last In The Nation
The data reveals that Texas 50th in access, 45th in nutrition/physical activity/obesity and 39th in oral health. The overall ranking placed Texas at 50th, one above Mississippi.
So Texas, we've got work to do to help our little Texans get well quicker!
Texas Fattest Cities
Based on data collected by
WalletHub
, Texas has the fattest city in America.
10 Most Dangerous Jobs In Texas
10 Greatest Texas Fears And Phobias
BetTexas.com
compiled the top 10 phobias of Texas based on Google searches. Did your biggest fear make the list?
Wait A Minute, How Was Texas Ranked So Low When It Comes to Women's Lives?
Data analyzed by
WalletHub
indicates Texas is one of the worst states for women. Here's what the numbers say. Do you agree?