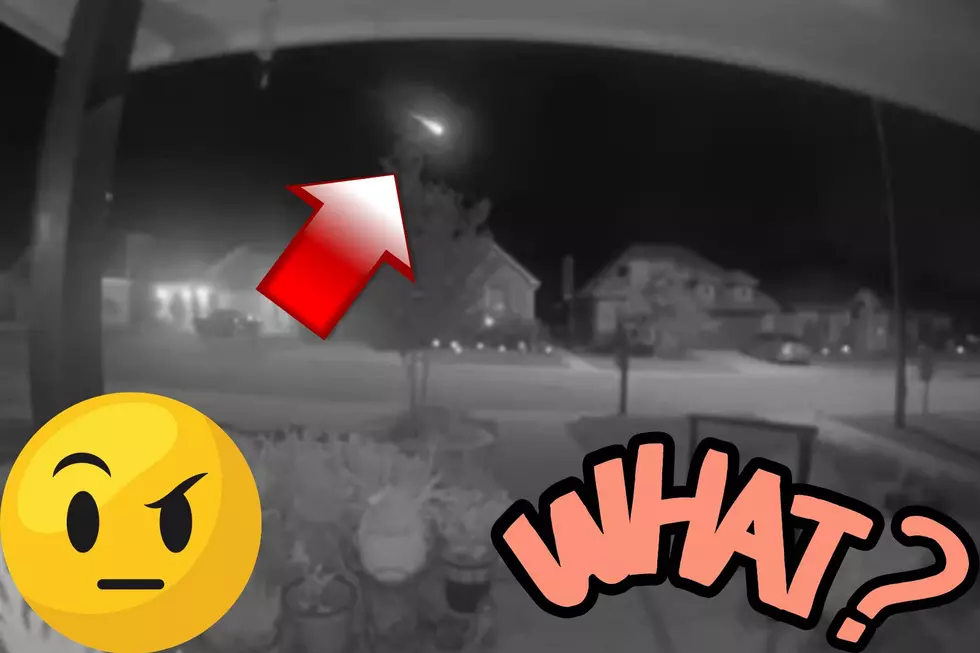 Stars Fell On Texas: What Was This Strange Light Over The State?
American Meteor Society/Canva
On July 24th, 2022, a phenomenon was spotted in the Texas sky. A bright light appeared that some people saw and others even caught on video. One question remains: What exactly streaked across the midnight sky of the Lone Star State?
Here's a few videos for those who missed it:
From Round Rock To Houston:
And even College Station!
It was even reported having been seen in Temple and Belton! According to the American Meteor Society, 219 people reported seeing the light in the sky - 2 of them coming from right here in Central Texas.
So we go back to the original question...what was it?
Have aliens finally joined us in Texas? Or is this something way more unexpected?
Well thankfully, it doesn't seem to be anything that is alien-related (at least for now.) KHOU 11 reports that it might've been a meteoroid transitioning to a meteor. For those unaware, there are three current meteor showers ongoing.
Dr. Carolyn Sumners from the Houston Museum of Natural Science, when being interviewed by KHOU 11, said it's possible somebody could even have meteorite setting course to your house.
In a comment regarding the moment to KHOU 11: "If you saw it pass overhead as opposed to in the distance, that makes you more likely to be under one and have one fall on you. Chances are very unlikely there's a meteorite in your front yard. But there could easily be a meteorite in somebody's front yard."
So is anybody going to search their front yard for a meteorite now? Let us know by sending us a message on our FREE station app.
Shaq Dunks Into Dallas, Texas: Look at The Big Aristotle's New House
Shaq's new home in the Lone Star State has finally been revealed. Let's take a peek inside and bask in its glory, shall we?
6 Bizarre Town Names in Texas and the Stories Behind Them
There's no shortage of bizarre town names in Texas. Ding Dong, Kermit, Oatmeal, Reklaw, Pflugerville, and Zephyr: that's just the tip of the iceberg when it comes to the oddest town monikers.
Have you ever wondered how on earth these names got on a city sign? Keep scrolling to see the history behind some of the weirdest town names in Texas.
Want To Ship Yourself Away? A Company In Waco, Texas Could Help
Want to stay in a shipping container without the worry of being shipped away? We've got just the ticket.
Check Out This Giraffe Mansion in in Fredericksburg, Texas
If you've never heard of a giraffe mansion, there's now one in Fredericksburg, Texas. Let take a look at this very unique experience.