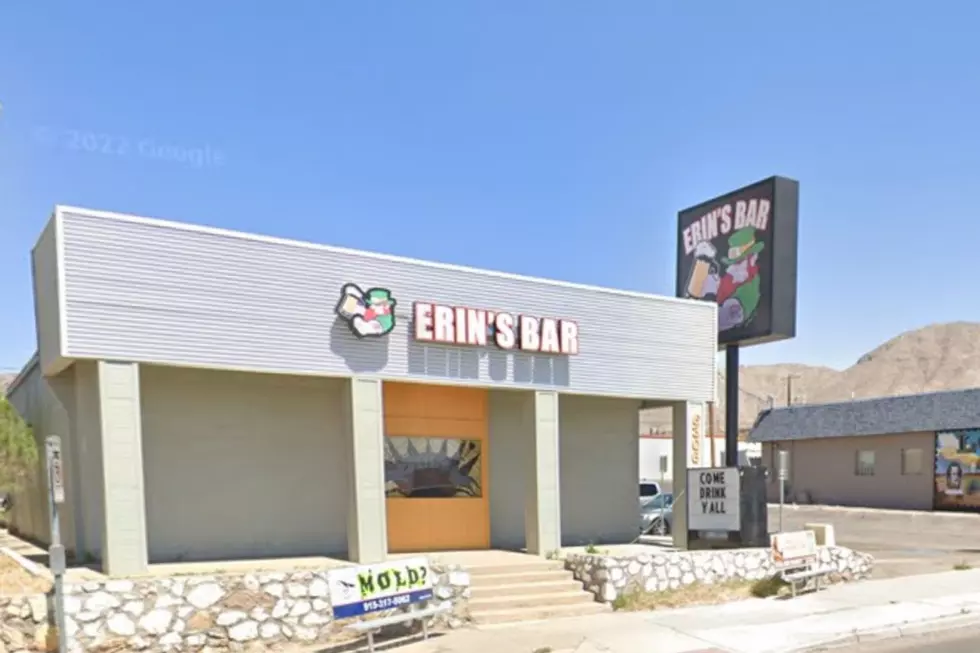 Some El Paso Regulars Terribly Sad About Erin's Patio Bar Closing
via Google Maps
There is a place some of us enjoyed gathering with friends for some good times. El Pasoans who wanted a fun place for some fun games, karaoke, drink specials, and the friendliest staff, went to Erin's Patio Bar.
Enter your number to get our free mobile app
This past Saturday Erin's Patio Bar shared a heartbreaking announcement we're familiar with. A few years back the bar had announced that they were going to close in 2016.
But then surprised us and did a complete revamp inside and out. In 2019, I had written about when they were going to open after renovating the place.
I certainly have some fond memories from that bar when I met up with friends. One night it had been raining and my friends and I were up to sing karaoke and I beefed it bad.
That is what I get for wearing flip-flops and running up to the stage on the patio in the rain. Most of the time my friends and I would sit outside on the patio under the popular gazebo.
I know I am not the only one who had a great time at that bar. As you will see from the photos below that there are others who also had some good times there.
Reading about the heartbreaking announcement on Facebook had a lot of locals sad. Now you know the regulars who visited the bar will certainly miss making memories there.
Erin's Patio Bar certainly got it right when they said it was the end of an era. But at least some of us have some amazing memories we made there at the bar.
25 True Crime Locations: What Do They Look Like Today?
Below, find out where 25 of the most infamous crimes in history took place — and what the locations are used for today. (If they've been left standing.)