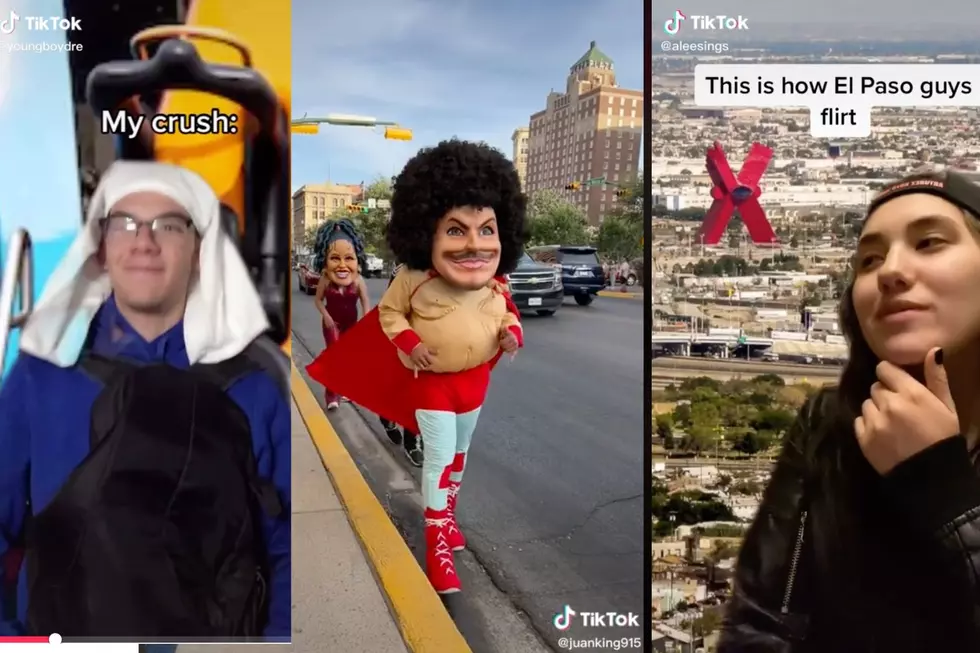 Mindlessly Scroll These TikToks Featuring Funny El Pasoans
@youngboydre
@juanking915
@aleesings via TikTok
Some days you just need to disconnect from the world. Work, kids, traffic, and anything else you just can't stand can be forgotten when you are mindlessly scrolling on social media.
I found scrolling TikTok is the best social media platform to waste your time on, due to the lack of comment articles I run into.
Maybe it is different for you, but for me, TikTok's algorithm is on point to just throw mindless entertainment at me.
Finally, an app that gives me social media engagement in its original form, before everyone got on it to start random fights.
Sometimes when I am scrolling on social media I run into fellow El Pasoans posting funny content. I love it. It is all I want in those moments I forget I am an adult.
I feel everyone can use a little break from their stress to just watch the weirdest, craziest, funniest videos available to us on TikTok.
While these videos might not be the best, they sure to some funny El Pasoans you might just want to start following.
Get Your Mind Out of the Gutter
I am a sucker for those mind-bending TikToks. With the perfect angle, you can really mess with people's minds.
Step Up Your Skills
Come on, guys. You can do better.
@aleesings based on a true story #greenscreen #90dayfiancé #fyp #parati #pourtoi #915 #eptx #915elpasotx #elpasotx #scenicdrive #ifyouseethisimissyou ♬ original sound - Gavin Micla
A Brutal Way to Get a Girlfriend
I doubt this would ever REALLY happen, but watch out for those jealous employees.
90s Babies Feeling That Age
Ugh I just turned 30 and I know it hurts to not be asked for your ID anymore.
The best type of gift wrapping there is.
GIRL, Get it! A serious burn!
Help, I am a Little Scared
Why do they look so scary?
Say It Louder for the Customers in the Back!
Sometimes you need to be brutally honest.
So Loud!
It might be bad for the noise, but the hangover cures are bomb.
NSFW LANGUAGE, but a Good Laugh
Seriously, why is Texas so big?
11 El Paso Specialty Mexican Pizzas