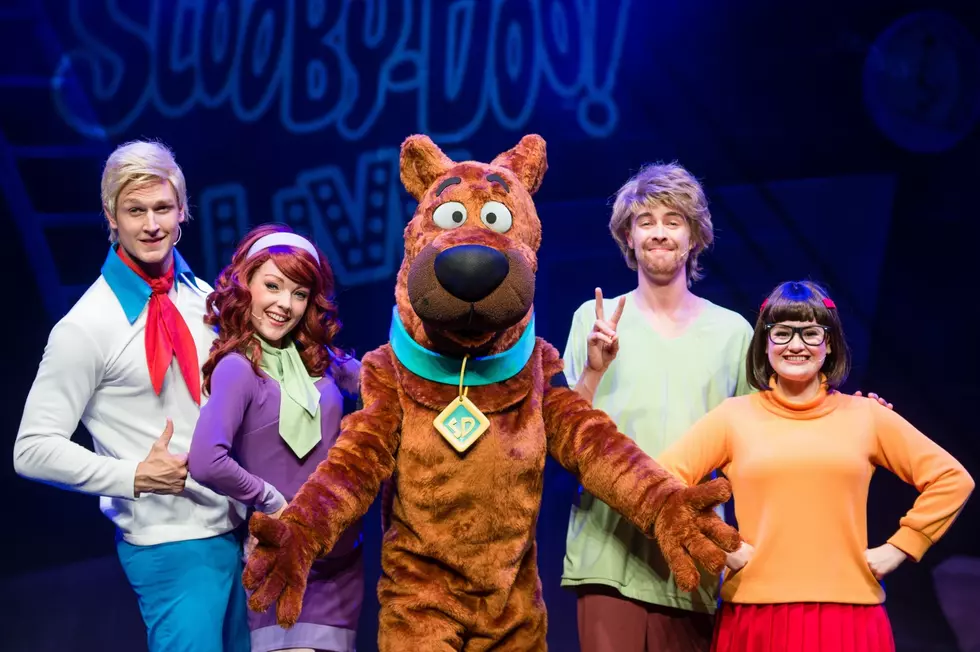 Scooby-Doo! The Live Stage Spectacular Coming To El Paso
Jeff Spicer
Our favorite Great Dane is heading to El Paso in the live stage spectacular, Scooby-Doo! And the Lost City of Gold.
The touring stage combines puppetry, aerial arts, acrobatics, magic, dance, and cutting-edge tech with interactive video including a 6'4 animatronic and puppeteer-operated Great Dane (Scooby-Doo) created by 12 designers that took over 1,600 hours to build. Scooby-Doo will also be voiced by Frank Welker, whose known as the original animated voice of Scooby-Doo and Fred Jones.
Scooby-Doo and his meddling, mystery-solving friends Shaggy, Daphne, Fred, and Velma will embark on a new adventure to solve a brand new mystery as they travel to a fictitious South American town in the Mystery Machine where ghostly sightings of La Dama de Oro (The Lady In Gold) threaten to scare attendees away from the annual music festival and Incan sun god celebration.
Ticket go on sale Friday, November 15 at 10 a.m. (MST) at scoobylivetour.com or via Ticketmaster.com and the Plaza Theatre Box Office. Ticket prices range from $27.00 to $192.00 (Premium V.I.P.) plus taxes and fees apply.
Plaza Theatre
Wednesday - May 27, 2020