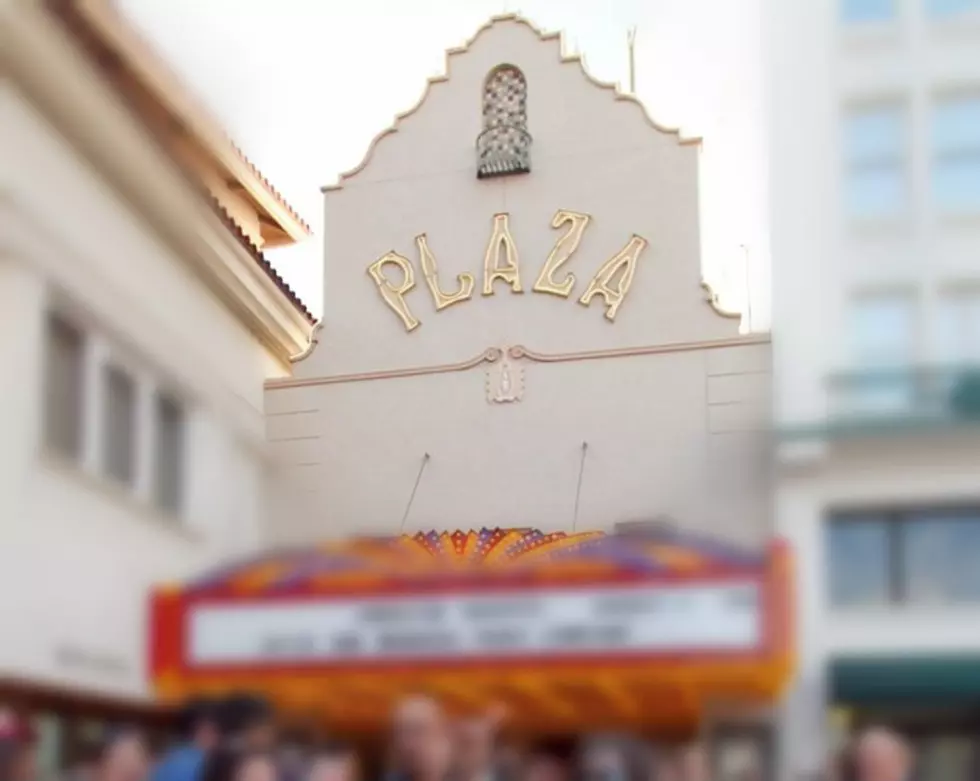 Plaza Theatre Public Tours Returning Just In Time For Spring Break
Plaza Classic Facebook
Good news! The Plaza Theatre is resuming FREE in-person tours after a nearly 2-year hiatus AND it's just in time for Spring break!
The El Paso Community Foundation shared the exciting news on their Instagram page with the caption reading, " We, along with @elpasolive, are very excited to announce that Plaza Theater Tours will resume on Tuesday, March 8! Woohoo!!!"
Woohoo indeed! Plaza Theatre tours were put on hold during the pandemic back in March of 2020.
Since then, many in the community were not sure when they'd be able to enjoy these free tours again, but with COVID-19 numbers going down it looks like now is the perfect time to resume these in-person tours.
Tours will be available every Tuesday at noon, except for event days.
Tours are conducted by theater staff and volunteers and last about an hour and include stops in the lobbies, foyer, and the star-lit "courtyard" auditorium, where the theater's original Wyler Mighty Wurlitzer Pipe Organ is often featured. The tours also include the Philanthropy Theatre and Alcantar Sky Garden in the adjoining Plaza Theatre Annex.
Availability is first-come, first-serve! So, if you're interested in a FREE tour of one of El Paso's historic buildings then feel free to reserve your spot by calling 915-544-0660 or by Clicking Here. Groups of 20 or more may make special arrangements by calling ahead. 
So, whether you want to educate your kids on El Paso's history or if you want to turn this tour into the start of an epic and educational girls' day, I think taking advantage of these FREE tours is a good opportunity!
Here's A Look At All Tour Dates:
TUESDAY, MARCH 8, 2022 AT 12:00 PM

TUESDAY, MARCH 22, 2022 AT 12:00 PM

TUESDAY, MARCH 29, 2022 AT 12:00 PM

TUESDAY, APRIL 5, 2022 AT 12:00 PM
LET'S GO: The most popular historic sites in America